The Secretary General of the North Atlantic military bloc, Jens Stoltenberg, made a statement concerning the Ukrainian questions about when Ukraine will be admitted to NATO. According to Stoltenberg, who spoke at a press conference in Brussels, the question of Ukraine's membership in NATO can only be considered after Kiev has implemented the necessary military reform.
Stoltenberg said that in Ukraine a lot of attention was paid to the issue of military reform, and added:
From the success that Ukraine will achieve in this process, and the issue of membership depends. In any case, we will continue to strengthen NATO-Ukraine partnerships. We intend to move along the path of mutual cooperation.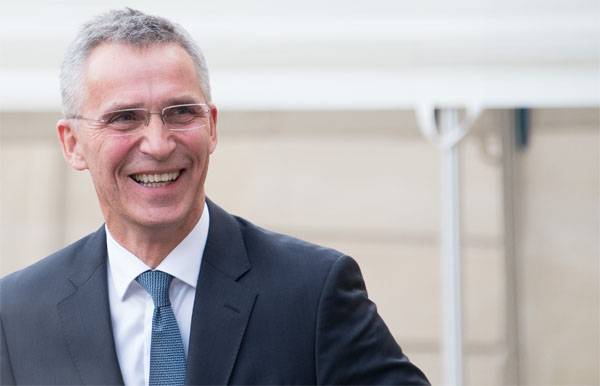 In Ukraine, the Maidan "elites" were delighted that Stoltenberg did not say a word about the territorial issue of Ukraine. After all, the NATO charter prescribes that only countries that have territorial problems be resolved be admitted to the alliance. Either accept countries that have territorial issues for each other, together - as is the case with Greece and Turkey (February 1952 of the year).
However, not everyone in Ukraine was inspired by Stoltenberg's statement, realizing that the admission of Ukraine to NATO could automatically deprive her of the Donbass territories, which could eventually be recognized by Russia as independent states.