Soldiers of the Syrian army in the province of Deir-ez-Zor discovered a warehouse, the owners of which have recently been the militants of the so-called "Islamic State" (* prohibited in the Russian Federation). Information Agency
SANA
reports that among the ammunition in the discovered warehouse are Israeli-made rockets. About the brand and type of missiles is not reported.
Israeli missiles were discovered on the northeastern outskirts of Abu Kemal, previously liberated from the igilovtsev. It was noted that in addition to the missiles, a large number of land mines, explosive devices and improvised artillery systems were found at the terrorists' warehouse.
It also reported on the discovery of a whole underground militant complex in the area of ​​the city of Meyadin. In this complex, the militants were engaged in the production of improvised explosive devices, equipped artillery ammunition with chemical components, including chlorine and other toxic substances, which were found in the cylinders and barrels found there.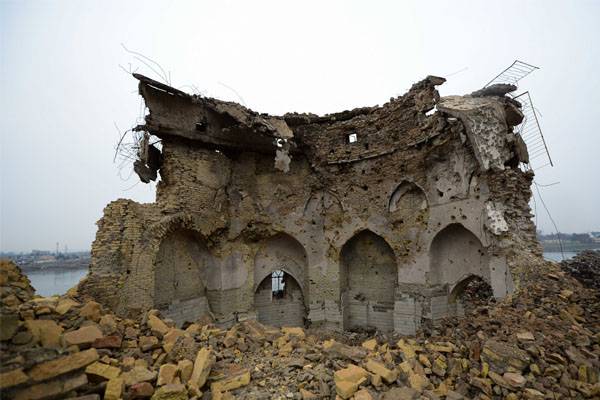 Abu Kemal
Recall that earlier, Israeli Prime Minister Benjamin Netanyahu, who was forced to show substantial foreign policy activity in connection with the scandal around his persona inside Israel, said that he "would not tolerate the fact that missile production for Syria would continue in Lebanon". Now, as it turned out, Israeli missiles were used in Syria.