The Russian Ministry of Defense publishes a statement alleging that there was no drones attack on the Hmeimim airbase in Syria on the night of January 1 of 2018. We are talking about the reaction of the main defense department to the publication of RBC material, in which the previously declared mortar shelling of the airbase was already presented as an "attack of drones", with the January 1 being held.
TASS
cites a ministry statement:
In today's article RBC "Attack with mortars on the base Khmeimim was attacked by drones" does not correspond to the reality of everything: from the date and time of the shelling to the method of attack and its actual consequences. We want to emphasize that 1 January 2018, the airbase worked as planned. There were no shelling, raids or other incidents.
RBC
in his material he referred to a certain unnamed source and literally reported the following:
New Year's attack on the Russian airbase Khmeimim (Syrian province of Latakia) was carried out using unmanned aerial vehicles, not mortars, told a RBC source in the Defense Ministry and confirmed a source close to the General Staff.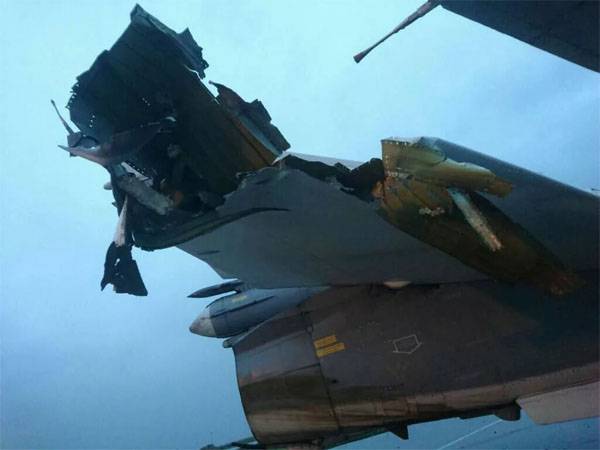 The Defense Ministry claims that the attack was carried out on the evening of December 31 using exactly the mortars that were used by the sabotage group of terrorists. Then two Russian servicemen died.
In any case, the RF Ministry of Defense should conduct its own verification. At least on the subject of what these sources are for RBC, who call themselves representatives of the Ministry of Defense and the General Staff.