The President of Turkey has once again criticized the position of the United States of America on Syria. According to Recep Erdogan, the American position is contrary to the spirit of partnership within the North Atlantic military bloc. Erdogan made it clear that he expected the US to support the launched operation in Syrian Afrin. Instead, the United States called on Turkey to stop the operation against Kurdish armed groups, which are called terrorist in Ankara.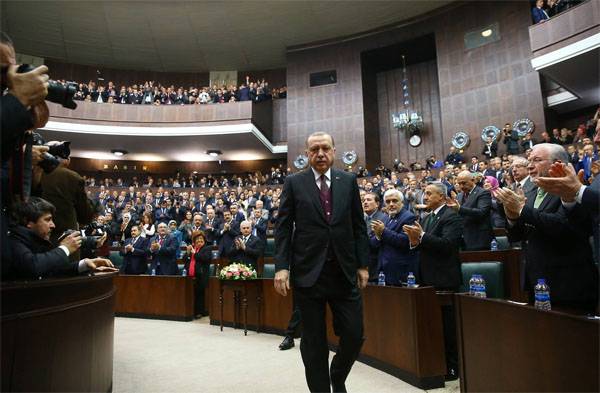 Statement by the Turkish President leads information service
Anadolu
:
Washington violates the spirit of partnership with Turkey in NATO. The United States is obliged to comply with the points of the agreement, just as all other member countries of the alliance, including Turkey, do. And Washington needs to be reminded that the United States is not the whole NATO bloc.
Erdogan:
You say that you are fighting against ISIS (* prohibited in the Russian Federation). And how many you destroyed igilovtsev? It turns out that those who fought with them are now fighting against Turkey. You used the fight against ISIS * as a reason. Now it's time to finish this performance with ISIS * and take off the masks.
Against this background, information comes from the United States itself that the United States will allocate more than half a billion dollars to the Syrian Democratic Forces (SDS) and the so-called Protection Forces (SZSG) Syrian borders. Both those and other forces consist mainly of Kurdish armed formations, with which the Turkish troops and the pro-Turkish "Syrian Free Army" conduct military operations. The bill on financial support for the VTS and SSSG in the US Congress will be considered in a few weeks.
Earlier, representatives of the VTS quite unexpectedly appealed to the Syrian government troops with a request for assistance in the fight against the Turkish army in the region of Afrin.