Information resources of Ukraine report that today the Ukrainian Security Service nevertheless detained the former head of the Odessa Regional State Administration. At the same time, it was stated that after the arrest of Mikhail Saakashvili they were put on a charter flight, which was heading to Poland.
Ukrainian edition of "TSN" reports that in the SBU called "tag" with Mikhail Saakashvili is not deportation, but "readmission".
From the material:
This is not a deportation, but readmission - the return of an illegal immigrant to the country from which he illegally arrived.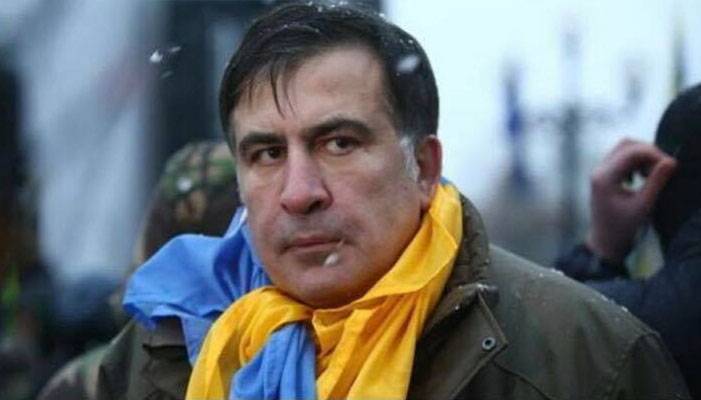 Recall that earlier Saakashvili repeatedly tried to detain members of the security forces Square, but either unsuccessfully or after the detention, the court released the leader of the so-called "Ruha of new forces" to freedom. This time, apparently, they decided to get rid of Saakashvili and shift the responsibility for his further fate and activities to Poland, which "offended" Kiev by adopting a law banning Bandera propaganda.
At the moment, it is known that the plane with Saakashvili on board landed in Warsaw, but there is no information in the Ukrainian media about whether Saakashvili crossed the Polish border at the airport or not yet. After all, Warsaw may not accept the ex-president of Georgia, and, according to the law, they will be taken back to Kiev. And Kiev - back to Warsaw? ..