Reports are coming from Croatia that the Ministry of Defense of this country is going to modernize the main combat
Tanks
M-84, remaining in service with the Croatian army from Yugoslav times. M-84 - the main battle tank of the Yugoslav army, in fact, one of the versions of the Soviet T-72 tank. To date, the Croatian Ministry of Defense has approximately 75 M-84 tanks. These are data from the International Institute for Strategic Studies (IISS, London).
Among the 75 M-84 tanks, there are several upgraded versions of the M-84D and M-84A4. Thus, the M-84D upgrade is distinguished by a modern version of protection, including the IRD-4B attack warning system. Modernization at one time was carried out by the Croatian company Duro Dakovic.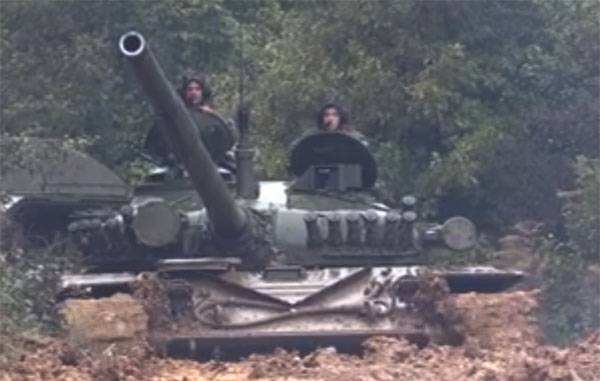 Now the Croatian military command is going to improve all M-84, which are in service with the army. In particular, it is planned to equip all Croatian tanks with Samson RCWS combat modules from the Israeli manufacturer Rafael. The combat module has a remote control and allows the use of various means of destruction, including an automatic grenade launcher, machine gun or anti-tank systems. Croatian MO is inclined to use "Samson" with a machine gun caliber 12,7 mm.
Modernization starts this year.