RIA News
published a video filmed from the crash site of the An-148 passenger aircraft.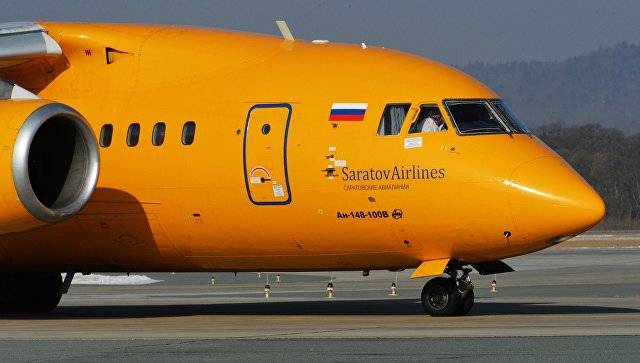 The Ministry of Emergency Situations confirmed the fact of the disaster, rescuers and doctors have already left for the crash site.
Communication with the crew of the Saratov Airlines An-148 disappeared a few minutes after taking off from the airport, the aircraft's mark disappeared from the locators. On board, according to preliminary data from Rosaviation, there were 71 people, including 65 passengers and six crew members.
A criminal case has been initiated into the crash.
President Vladimir Putin expressed his condolences to the families and friends of those killed in the plane crash.
Earlier, eyewitnesses reported that the plane crashed was destroyed, its fragments are scattered in the area of ​​the village Stepanovskoye.
The Minister of Transport of the Russian Federation Maxim Sokolov and the head of the Investigative Committee Alexander Bastrykin left for the crash site.
In the cordon of the scene involved 45 police.