Polish authorities deliberately confuse cause and effect on the issue of deploying Iskander missile systems in the Kaliningrad region, reports
RIA News
Statement by Russian Senator Alexei Pushkov.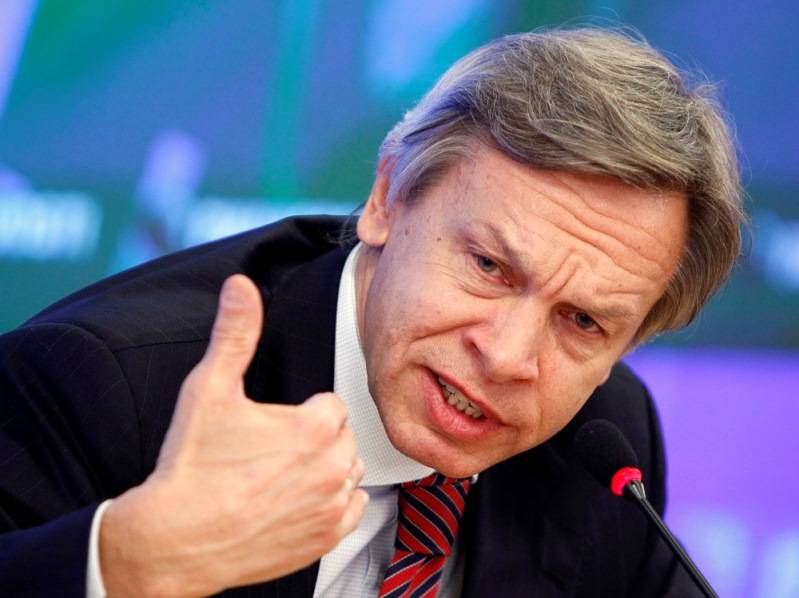 Earlier, the Defense Ministry reported that an entire division of the US military was actually deployed near the Russian borders in Poland and the Baltic States. According to the ministry, the 2-I armored brigade of the USA arrived in Poland and deployed along with armored vehicles, while the 3-American brigade remained in the Baltic States. The head of the State Duma Defense Committee, Vladimir Shamanov, did not rule out the strengthening of the Iskander group, including in the Kaliningrad region.
In Poland, they say that the latest missile defense systems are necessary to protect against the Russian Iskander. But while in Poland there were no bases of the United States and NATO, including missile defense bases, in the Kaliningrad region there was no "Iskander". In Warsaw, they deliberately confuse cause and effect: the reason is in the expansion of NATO to the east,
wrote Pushkov on Twitter.
Recall that in July 2016 at the NATO summit in Warsaw, it was decided "to strengthen the eastern flank" of the alliance to deploy one multi-national battalion in the Baltic States and Poland. The formation of the battalions and the leadership of them took over Britain, Germany, Canada and the United States.