The carrier rocket "Soyuz-XNUMHA" did not start at the estimated time from the Baikonur cosmodrome, the correspondent reports
RIA News
from the Mission Control Center.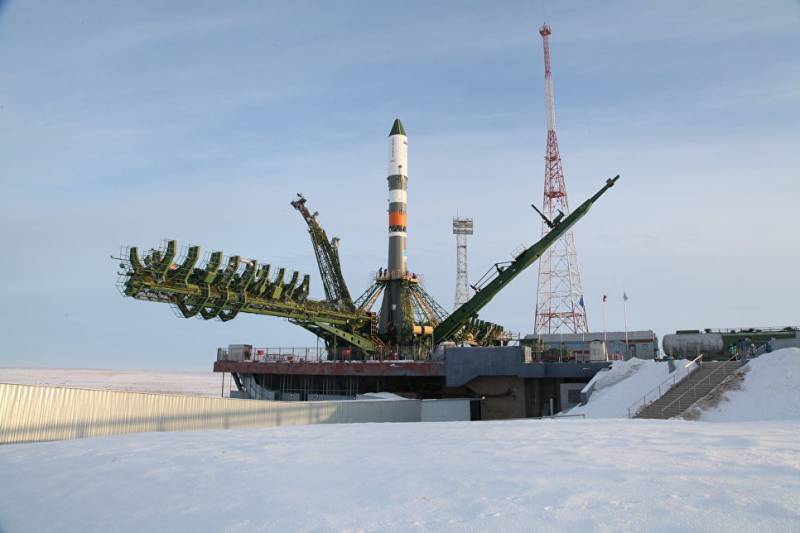 According to the journalist, "the rocket was supposed to withdraw the cargo ship Progress MS-08, which was the first to
stories
to get to the International Space Station using the new shortened double-turn scheme in 3,5 hours. "
Currently, the fastest way to get on the ISS is using the 4-turn scheme. It was first implemented in 2012, with the launch of the Progress cargo ship. The first manned flight under the new scheme was made in March 2013, with the launch of the Soyuz TMA-08 spacecraft. It clarifies that the traditional is the scheme, when from start to docking takes about 50 hours.
According to the press service of Roskosmos, the current launch of the rocket is postponed to the backup date.
The launch of Soyuz-2.1 carrier rocket (PH) with the Progress MS-08 transport cargo ship (TGK) is postponed to a backup date - February 13,
the report said.
Start canceled due to automatic shutdown of engines at start.