The new radar station, which will provide aerospace control over the Arctic, will be built by 2020 year, said the head of the board of directors of the defense holding "RTI", chief designer of the missile attack warning system (SPRN) Sergey Boev.
The works are going according to the approved schedule, there are no problems. We had a plan - by 2020, we should do everything
- he said.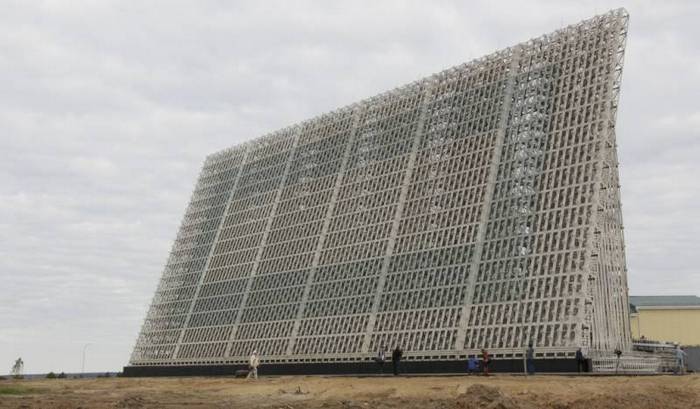 The new Voronezh-DM radar will operate near Murmansk on a mountain at an altitude of more than 400 meters above sea level. The radar will be several times more powerful than all the radars already created and under construction.
This station is a fundamentally new technical level, with more serious characteristics. It contains all of our recent achievements, all the latest technologies that have been achieved in the framework of our entire large cooperation, including in the field of element base.
- reported Boev
The radar station near Murmansk will provide radar control of the aerospace space over the Arctic and the main missile-dangerous areas.
The new Voronezh-DM will replace the outdated radar station Dnepr in the north of the country, Interfax-AVN reports.