Finnish Defense Minister Yussia Niinisto reported that 8 February 2018 was the first batch of South Korean 155-mm / 52 self-propelled howitzers K9 Thunder (fin. Moukari) arrived at the Finnish port of Vuosaari (Helsinki). Judging by the photos, at least four SAUs were delivered, reports the BMPD blog.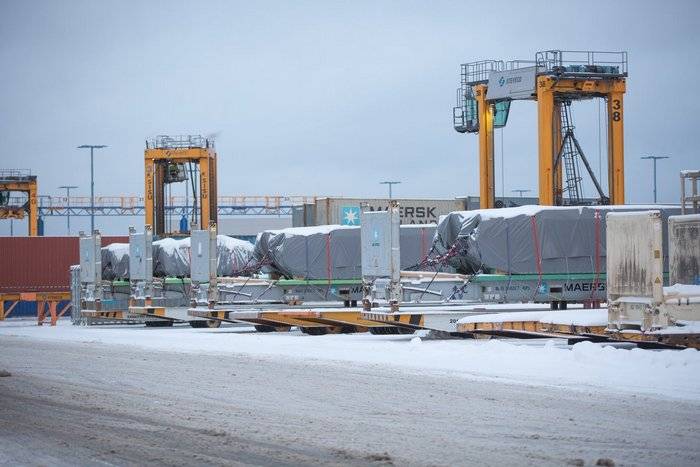 Recall that the contract for the purchase of 48 155-mm / 52 self-propelled howitzers 9 Thunder units from the presence of the South Korean army was concluded by the Finnish Ministry of Defense in February 2017. The cost of the contract 146 million euros, including the cost of training, spare parts and service support. Supplies must be made to the Finnish Ministry of Defense from 2017 to 2024 years. The contract includes an option to purchase an additional number of K9 howitzers.
Earlier in November 2016, one K9 sample was tested in Finland, having received, as reported, a good rating. This sample ACS remains in Finland and is used for training, testing and demonstration purposes.
The K9 howitzers must be replaced in the Finnish Defense Forces by the outdated Soviet 122-mm self-propelled howitzers 2С1 "Carnation" (Finnish designation 122 PSH 74). Now the Finnish army has 72 SAU 2C1, acquired in 1992 year from the presence of the army of the former GDR.