The US Department of Defense commented on the deployment of Iskander tactical missile systems in the Kaliningrad region. Pentagon spokesperson John Michael said that Russia "has taken a destabilizing step." According to Mr. Michael, the deployment of Iskander OTRK in the Kaliningrad region contributes to the escalation of tensions between Russia and the countries of the Baltic region, as well as between Russia on the one hand and NATO on the other.
Earlier, the Russian Defense Ministry noted that the deployment of Iskander in the westernmost region of the Russian Federation was ready to go because of the continued advance of NATO military infrastructure to the Russian borders and because of the creation of an American missile defense system in Eastern Europe, which seeks to destroy the balance of forces.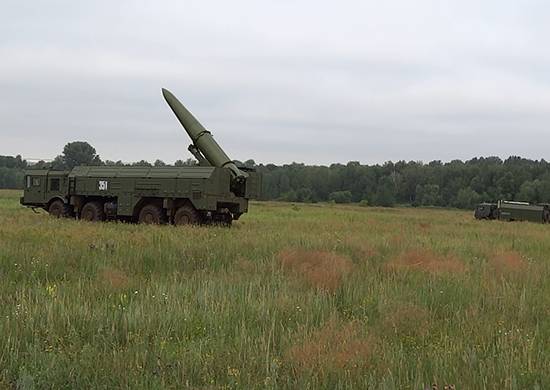 At the beginning of the week, announcements were made from Vilnius that Russia "deployed Iskander OTRK near Kaliningrad on an ongoing basis." Lithuanian authorities have announced that NATO "should not leave it unattended".
Lithuanian President Dalia Grybauskaite:
Russian missile systems at our borders threaten not only our country, but the whole of Europe.
Meanwhile, in the course of a sociological survey conducted in Lithuania, 52% of respondents expressed the need to establish relations with Russia. 26% stated that this is not necessary.