I was pleased with the next reaction to the next political show. LJ and our other backwaters have become like a summer village bathroom, into which the villains have thrown yeast.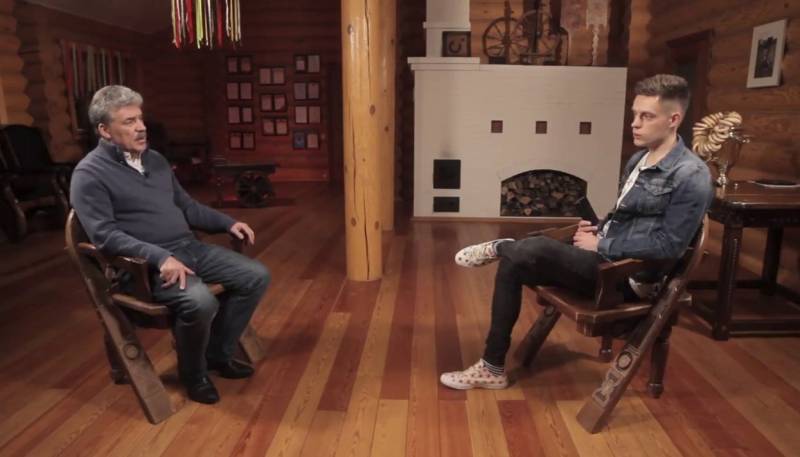 Whatever is, flooded from all cracks.
"Who there wanted to vote for Grudinina? Have not changed your mind yet? "Well, and other" ko-ko-ko "in this spirit.
Right away, I will say this, not only did he not change his mind, this uncle seems to me to be even more original and thoughtful.
What is the joke of the day?
Grudinin was interviewed by Vudya.
A question was asked to Grudinin about Navalny. And Grudinin banged in response, such that many jumped.
Actually, nothing like that Grudinin, in cooperation with Navalny, does not see. He does not mind cooperating with people who can do something, and not talkers-populists. And Navalny at the premiere of Grudinina could be, for example, the head of the Accounting Chamber
.
Badabum ... Well, a bird troika rushed on the Internet. Another flurry of indignations on the topic "against whom Grudinin is friends."
But I tore off the chassis from the chair and went to the headquarters to our navalnyat, about which I already wrote more than once.
Everything is pretty happy for me. The directive from above has not yet arrived, but everyone knows that their Lesha is in Grudinin's favor.
It personally seemed to me that Grudinin, in an interview, frankly scoffed about Navalny. But the result is very.
Actually, with Navalny everything is clear. He is nothing more than a political corpse. There is no progress for the president, and there will not be, no less than where else. The main thing for Lehi is not to be sent to the logging company.
But judging by the way the goddaughter jumps around him, while there seems to be nothing to worry about. Should not be planted. In the West, they will not understand.
The question of heritage. Those who went for Lesha, for Ksenia, I'm sorry, will not go. Lichikom not out. Well, her speech is not Fuehrer.
Meanwhile, really Navalny associates have done a fair amount of work. And, as it were, a certain number of supporters is taking place.
And, most importantly, these are young supporters. In two years, Navalny did what Putin could not and could never do: he had attracted young people to his side. That Putin will not go.
Yes, Putin did the main thing - Navalny sawed out from the competitors legally, and did not plant. Although with what, and with the landing we have order. If there was a man, they would find the article. And often it is not necessary to look for, examples of the shaft.
So the wolves are fed, the sheep are whole. Bulk can still be an awl in the ass in power, but no more. Criticize, but not steer.
But electoratrat pick worth. There is nothing to scatter them. All the more so. Promising in the time span.
It is clear that no gingerbread Navalovskih in the camp of Putin did not lure. It is obvious. Opposition…
And such a passage by Pavel Nikolaevich personally applauds me. And if they really agree with Leshka ... Wow, what comedy will begin, it will be nice to watch.
Well, by the way. Flop all the same will need to be subjected to political rehabilitation. Especially those who are well brains filled with sauce "navalnodemokratii".
It is actually better to let the non-communists like Grudinin do it, than the rebeliberals like Surkov.
For the country will be more useful, right.
So, oddly enough, but after what was heard and read, Grudinin stopped looking like a simple simpleton-chairman. This is a more interesting phenomenon on our political scene.
It will be necessary to take a closer look and listen.
And yes, the desire to vote is not lost. Strange, yes?