For the last 4 of the year, the Armed Forces of Ukraine (APU) received from abroad within the framework of technical and humanitarian aid material resources amounting to $ 247 million.
Lenta.ru report
Post Deputy Minister of Defense Oleg Shevchuk.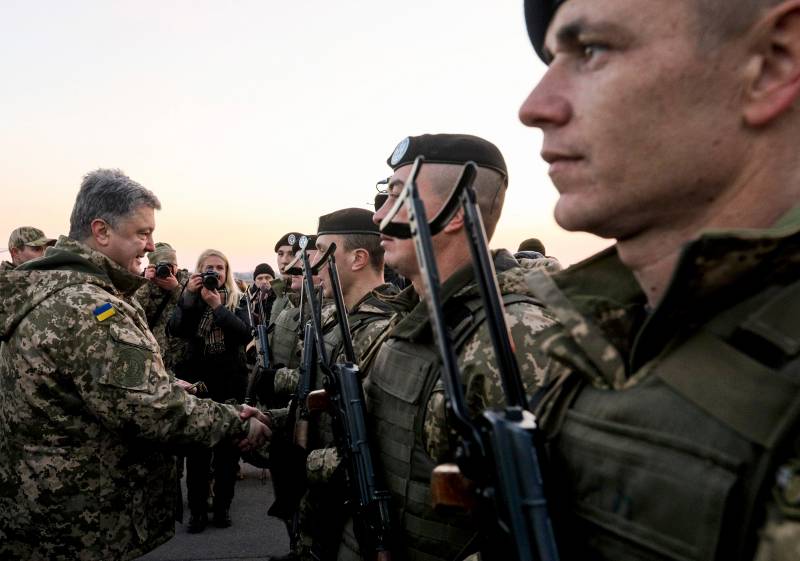 First of all, these are different types of counter-battery radar stations, unmanned aerial vehicles, vehicles based on HMMWV (Humvee) and various types of Toyota Land Cruiser, Harris Falcon III radio stations, night vision equipment, EMEDS field hospital, clothing, food, medical equipment and equipment,
quoted by the Deputy Minister of the press service of the military.
Shevchuk also did not forget about "international consultative and advisory assistance".
Strategic foreign advisors actively participated in the drafting of important defense planning documents, such as the strategic defense bulletin of Ukraine and the country's military doctrine,
he pointed out.
According to the deputy minister, foreign experts help in reforming the logistics and standardization systems of the Ukrainian armed forces.
The expected budget of the relevant NATO trust fund is 4,1 million euros. The contributing countries are Belgium, Denmark, Canada, the Netherlands, Poland, Turkey and the Czech Republic,
said Shevchuk.
In late January, the ex-Minister of Defense of Ukraine, Anatoly Gritsenko, suggested that the authorities take military equipment from the US. He noted that the Armed Forces of Ukraine use the equipment developed in the middle of the last century, and declared the need to modernize the arsenal of the army. He added that Kiev has no choice but to seek help from Western countries.