The US government suspended the sanctions against the heads of the Russian special services so that these officials could enter Washington the other day to negotiate with their colleagues, reports
TASS
.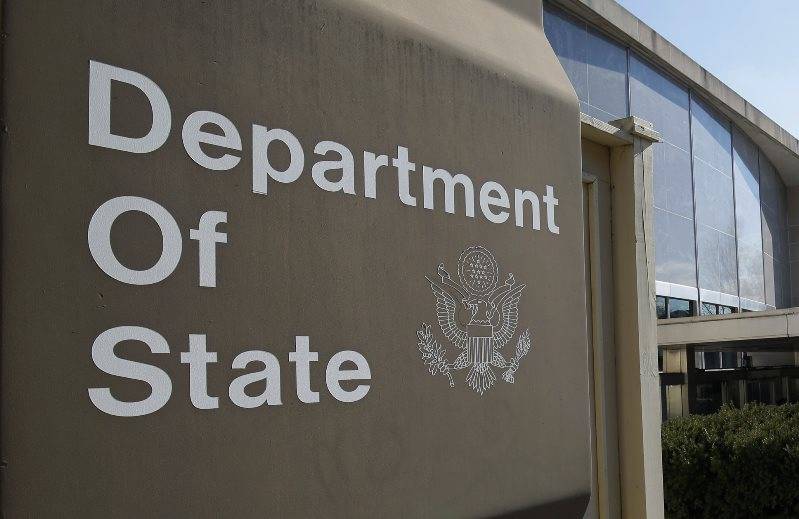 State Department spokesman Heather Nauert made it clear by commenting at a briefing on the situation related to the visit to Washington of the Head of the Foreign Intelligence Service (SVR) Sergei Naryshkin and the FSB Alexander Bortnikov, as well as the Chief of the General Staff of the General Staff Igor Korobov.
I can say in general that if a question is considered to be in line with US national security interests, then we have the ability to cancel it (that is, the effect of sanctions prohibiting the issuance of a US entry visa), so people have the opportunity to come to the US
said naught.
It is no secret that, despite the many disagreements with the Russian government, we also have areas in which we must work together. And one of them is the fight against terrorism and the IG (the group is banned in the Russian Federation). I'll stop at this, except that I don't have anything for you,
she added.
She refused to disclose the details of the entry of Naryshkin, Bortnikov and Korobov, explaining that US law prohibits visa decisions to be made public.
I can say the following, knowing that this question is annoying for many journalists: we cannot discuss requests for issuing visas and things like that. This information is considered private in accordance with federal law. Whether you like it or not, this is the law, and therefore we must adhere to it,
explained Nauert.
The fact that the leaders of the Russian special services visited Washington last week was reported by American media. CIA Director Michael Pompeo did not deny the accuracy of these data, pointing out in a letter to Senate Democratic leader Charles Schumer that the leadership of the US intelligence services, despite the sanctions, periodically meets with "colleagues from the Russian intelligence."
We will pose a serious threat to the lives of Americans if we ignore the possibilities of working with the Russian special services in the fight against terrorism,
noted Pompeo.