The Ministry of Defense of the Russian Federation has published documents relating to
stories
Stalingrad battle. The main defense department decided to coincide with the publication of a separate multimedia project for the 75 anniversary of the victory of Soviet troops over the Nazi army on the banks of the Volga. The project is called
"Battle of Stalingrad: Heroes and Feats"
.
From the introduction to the project:
Exactly 75 years ago - February 2 1943 of the year - the Stalingrad battle ended with the complete defeat of the fascist German group by the Soviet troops. On this day, the remnants of Nazi troops led by Field Marshal Paulus, surrounded by Stalingrad, capitulated.

The new joint project of the Russian Ministry of Defense and the Central Archive of the Ministry of Defense (TsAMO) of the Russian Federation presents archival documents dedicated to the heroic defenders of Stalingrad, who forged victory in one of the greatest battles of the Great Patriotic War.
Among the published archival documents are the Award list for assigning the title of Hero of the Soviet Union to 1047 sniper rifle regiment 284 62 rifle division of the army to junior lieutenant Vasily Zaitsev: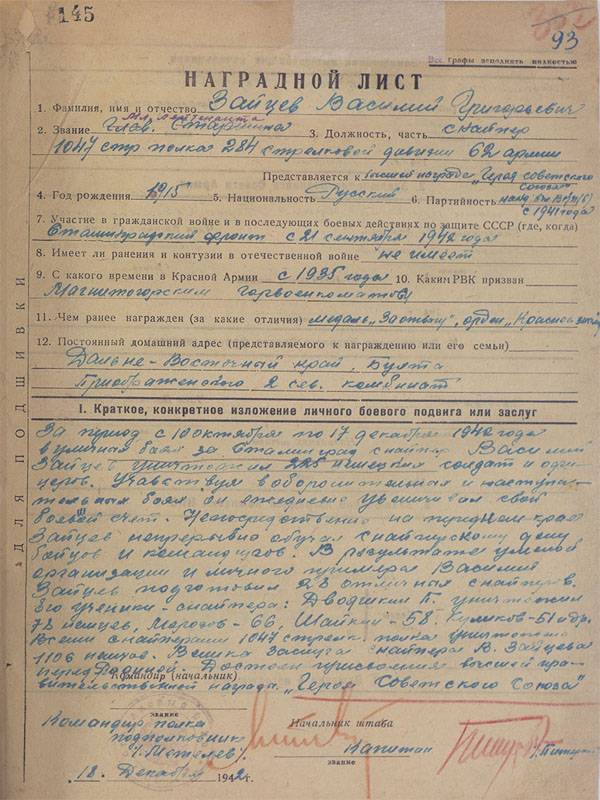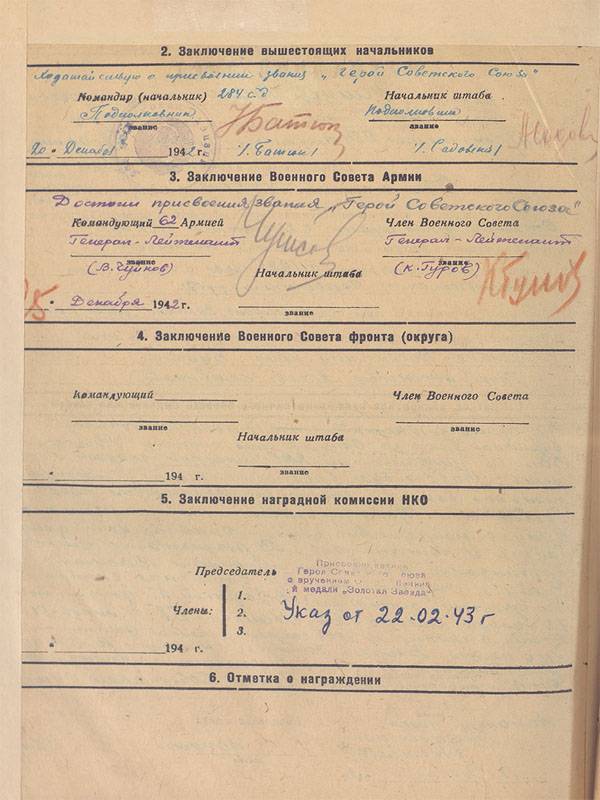 Report of Commander of the Don Front KKRokossovsky to the Supreme Command Headquarters from 31 in January 1943 about the capture of Field Marshal F.Paulus, Commander of 6 by the German Army at Stalingrad:
Among the publications presented are other award lists, as well as issues of the front newspaper 13 of the Guards Rifle Division "To Defeat the Enemy". Documents can be found.
link
.