The Russian election presidential race never ceases to amaze. Following the nomination of a whole "platoon" of clowns and a long pause taken by Vladimir Putin, suddenly, for no reason at all in December 2017, literally all Russian media all suddenly began to promote Pavel Grudinin. Yes, yes, it is PR. And it is worthwhile to pay tribute to them, they did not eat their bread for nothing, and were able to unleash the one who was needed in a very short time. What for? I would venture to express my opinion.
In the Communist Party "always ready" to help the authorities
I'm still a stranger in Russia, so I see the situation from a slightly different angle. Personally, after analyzing the activities of the Communist Party of the Russian Federation for all 26 years that have passed since the collapse of the USSR, only one of its bright qualities caught my eye. She is always ready to go under the authority, and under any. Even in 1996, the Communists won the presidential election under Yeltsin.
Let me remind you, all this was in the tumultuous 90-e, when the power actually lay under my feet. Today is the year 2018, when all power in Russia is firmly in the hands of Vladimir Putin. Should we expect in these conditions from the helpful communists a different behavior pattern? In my opinion, the answer is obvious. No, not worth it. And now, having dealt with this, let's take a closer look at the Russian presidential candidate Pavel Grudinin.
Black PR is PR first
I will not discuss his strengths and weaknesses. This is all meaningless, and you will now understand why. In fact, all that we see is a game, and with only one goal and with a result known in advance.
That is why all those who are out of this game are so angry at Grudinin today.
Let's ask one simple question: Whose audience should be spud Grudinin? That's right, the opposition. And what is the best way to put it under it? That's right, berating him on what light stands on the central channels. And the more they scold him there, the more positive the effect for the Kremlin will be. Rather, it already has.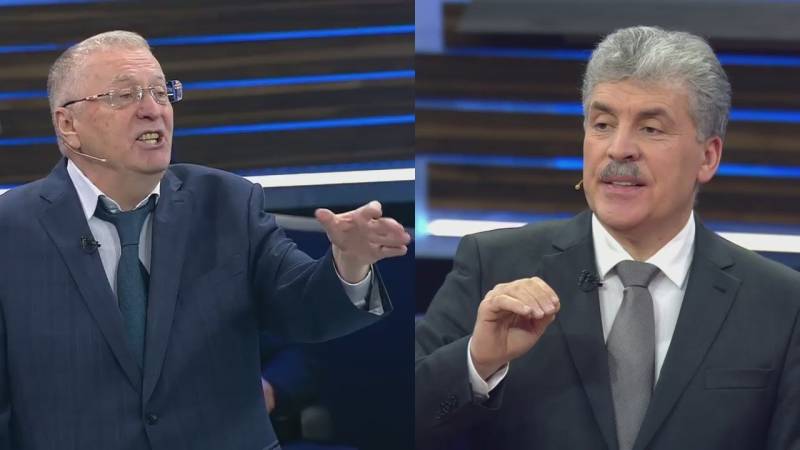 In fact, in Russia, when someone is really struggling with someone, they simply turn him off from the airs. And how "turned off" Grudinina? He calmly leads public duels with Zhirinovsky, and not just anywhere, but on "First" and "Russia 1". Everything is written about him, and so much so that Pavel Grudinin has just not been dreaming most of the Russian voters.
It is also necessary to argue in favor of the version that Grudinina is simply being promoted as the leader of the opposition?
For what? And let's think about it.
Choices
There were exactly two options. The first. Putin goes to the polls and is elected for another term. Second. Putin does not go to the polls and points to the applicant who will be chosen by the people who trust him completely.
Moreover, each variant had to use its own victory tactics with minimal reputational losses with the maximum result.
Until the beginning of December, 2017, everything said that Putin would not go to the polls. Moreover, the matter was not so much in a clearly prolonged pause as in the background created around the elections themselves. They frankly turned into a farce.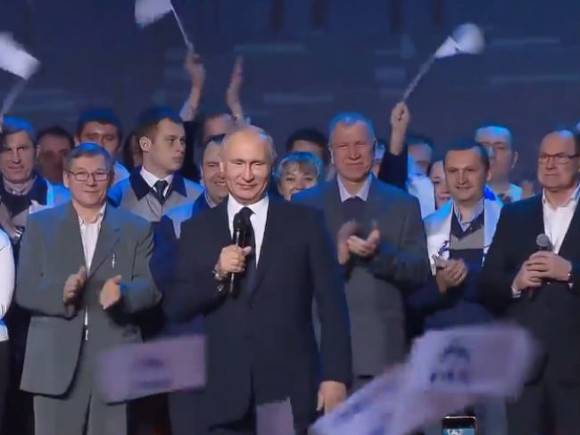 Everything changed dramatically with the decision of Vladimir Putin to be elected for a second term. Now the introductory has changed dramatically. The elections were to be held as spectacularly as possible, and Vladimir Vladimirovich did not have to win over Vladimir Volfovich, who in Russia had not been considered by the opposition for a long time, but a real opposition leader, New, young, energetic, but predictable. That is, the one that still had to blind.
Moreover, this opposition leader may well be created with an eye on the next elections in order to prevent the emergence of a real opponent led from the outside at the moment when they will carry out Operation Successor.
If the flow cannot be stopped, it must be headed.
The choice fell on Pavel Grudinina, who suddenly had a lot of merit. First, he was able to "unite" leftist, moderate nationalists and moderate liberals. And this is extremely important. If you recall the Kiev Maidan, then it was a temporary union of these forces that made it possible to create a crowd, without which it was impossible to carry out a coup in Kiev. Yes, then their paths diverged, but it was no longer important. The United States have achieved.
Only a single candidate from the disgruntled leftists, radicals and liberals can make real competition ... no, not Putin, but the one who comes after him (and sooner or later it will happen). Only in this way can Washington achieve its goals in Russia. Understand all this in the Kremlin. And what is the best way to break the plans of the enemy? That's right, you have to lead them.
If Grudinin or someone else does this, then the problems of Operation Successor in Russia will be resolved.
Actually, that's the whole scheme. Now it remains only to see how it already works. It works great. In just a month of PR campaigns, the Kremlin managed to put Grudinin in the top of the most significant politicians in Russia. He has either bypassed or is about to bypass the second-to-Putin after Putin in the election race of Zhirinovsky. And he is no longer competitors all the rest. And most importantly, it was he who quickly began to pull over to himself that very protest electorate. What was required ... the Kremlin.
In general, now for the future of Russia you can be a little calmer. Apparently, everything near the Kremlin is under complete control.