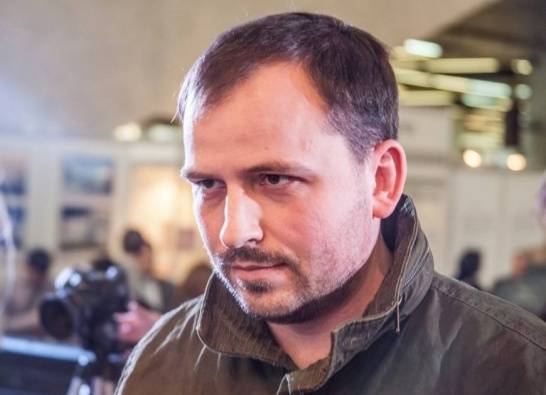 The goal of the Kremlin Report is to put pressure on the Russian elite. And in this sense, I think, the actions of the US government will be quite effective. Because we know where the weak points of our elite are, and we are well aware that the West can easily reach them. Just for a number of reasons, he did not do this before, counting on some other resolution of this conflict situation — probably, on surrender. He did not wait for an obvious surrender, therefore he acts neatly and gradually.
The categorical tone of the US Congress, which demanded an immediate and demonstrative reprisal of all the strengths of Russian politics, was slightly leveled by the administration of Donald Trump, who would like to act a little softer — that is, punish, but not so much. This is the standard policy of the carrot and the carrot, there is nothing new here, so they act with all the obstinate ones. For example, in the same way with Iran, they are constantly looking for a liberal group with which to negotiate, and are trying to isolate conservatives, reactionaries, irreconcilables.
And the game between the carrot and the whip, between the carrot and the stick, as they say, is their standard diplomatic device. It is clear that the carrot, ultimately, turns out to be a stick, and the gingerbread turns out to be a whip, but, of course, such measures act frighteningly on the elite and often allow the Americans to achieve their goals.
But I think that this condescending tone, a hint that Trump "could cover up, if that," is explained very simply: and Trump's election was due to the fact that the US is losing its role and influence, first of all, in world economy, and in global politics, they cannot conduct simultaneous confrontations with both Russia and China.
Of course, the United States, on the one hand, would like full disarmament and capitulation of the weak and bourgeois Russian elite, partly even ready to capitulate (that is why those who are internally ready were not included in the lists). On the other hand, if it comes to a serious exchange of blows, for example, with North Korea, then it is better for Russia, at least, not to interfere.
Probably "ready for capitulation" Kudrin, Chubais and Nabiullina were out of the lists, because in the US they had long said that they had great people in Russia to rely on. That's how wonderful Nabiullina, and what a wonderful Kudrin we have! They would gladly exchange everything ... Yes, and they are kept, why? They are held as a docking tool - we must have some kind of outlet for their non-standard American plug. And if you clean up all liberals, what should we negotiate about? Will only exchange blows.
And we are not very ready for this, because we are weak, our knees are shaking and, in general, there is nothing particularly to beat.
In the capitalist world, a huge number of contradictions have ripened, all predators are ready to cling to each other in the back of their neck. Actually, this is already happening.