The US Army may soon receive miniature interceptor missiles. The press service of the corporation Lockheed Martin reported that the White Sands test site (New Mexico) has passed the tests of the updated MHTK rocket.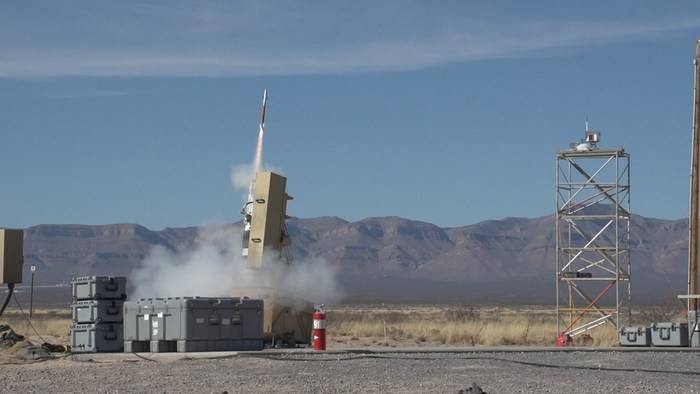 During the tests, the developer tested the updated version of the Miniature Hit-to-Kill (MHTK) rocket, as well as its modification with a semi-active guidance head. The company Lockheed Martin indicate that the tests confirmed the improved maneuverability of the updated rocket, as well as the stable operation of both versions of electronics.
For the first time, Lockheed Martin's development of the MHTK rocket became known in 2016. It is planned that the miniature interceptors will become part of a promising air defense complex Multi-Mission Launcher (MML).
In the basic version, the length of the MNTK was 61 cm, and its starting mass did not exceed 2,2 kg. The rocket was equipped with an active homing head and hit targets with a direct hit (effective range - 3 km). The updated version is 72 cm long, but it retains the basic starting mass. The technical description indicates that new ammunition is designed to intercept unguided missiles, shells and mortar shells, reports
"Warspot"