Atomic aircraft carrier "George Bush" US Navy left the Norfolk military base in Northern Virginia, reports
InoTV
Post British newspaper Daily Star.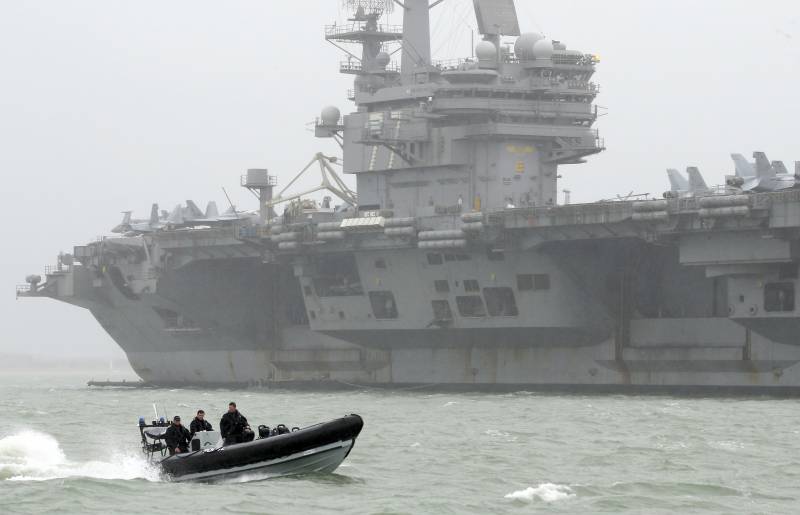 As the newspaper notes, "a ship 1092 feet in length (333 m) reached the Atlantic Ocean just a week after the Russian reconnaissance ship Viktor Leonov was discovered near the Norfolk military base - the Russian ship approached the US military base on the US East Coast 24 nautical miles ".
Previously, a P-8A Poseidon patrol aircraft was sent to track the Viktor Leonov.
The newspaper reminds that "over the past few months, the Russian ship has been repeatedly seen in different parts of the United States, including Florida, Georgia, Virginia and New London in Connecticut, and last year the ship was found near the Kings Bay military base in Florida."
According to the US military, the ship performs a reconnaissance mission lasting from 4 to 6 months.
Last February, Donald Trump also expressed concern about the activities of Viktor Leonov. According to him, many believe that "the best thing to do is to fire a ship."
"Everyone will say:" Oh, how great! ". But this is not great, "the president wrote on the social network.