Since February 1, the Reserve Fund of the Russian Federation officially ceased to exist - exactly 10 years after its creation, reports
RIA News
.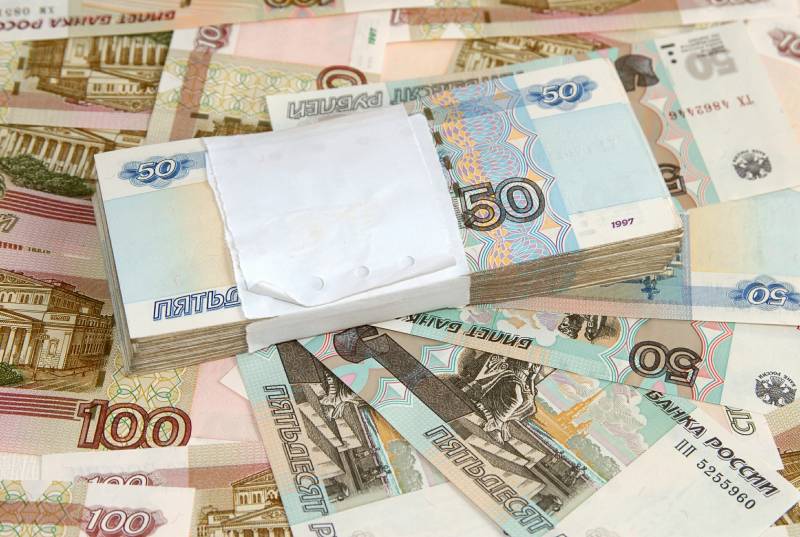 According to the amendments to the Budget Code, the article on the Reserve Fund is no longer valid, and references to it are excluded from other existing articles of the law.
In fact, the specified fund has not existed for a month already: "The Ministry of Finance, as planned, spent the last trillion rubles from this fund at the end of 2017, the balance on its accounts on January 1 was zeroed."
Now, the ministry will send additional oil and gas revenues to the National Wealth Fund (NWF), and from it, according to the budget rule, the budget deficit will be financed in case of a fall in oil and gas revenues.
In 2004, the Stabilization Fund was established in the Russian Federation, and 1 in February, 2008 was divided into the National Welfare Fund and the Reserve Fund. According to experts, the accumulated reserves helped Russia not only to survive the global crisis of 2008, without serious social and financial upheavals, but also helped out more than once in subsequent years.
According to the Ministry of Finance, "as of 1 in January of 2018, the volume of the National Wealth Fund amounted to 3,753 trillion rubles, which is equivalent to 65,15 billion dollars." It is planned that this year the NWF will replenish with the currency that the Ministry of Finance bought on the market as part of its operations for 2017 a year, with 829,2 billion rubles.
According to the budget law for 2018-2020 years, this year will be the last year when the budget deficit will be financed from the reserves. At the same time, the head of the Ministry of Finance, Anton Siluanov, stated that while maintaining a favorable market situation (that is, if oil prices remain at current levels) in 2018, his department will not only refuse to spend the NWF, but also be able to replenish it with 3% of GDP.