The head of the press service of the Southern Military District, Vadim Astafiev, announced that the party of modernized
tanks
T-72B3 with high-power engines will go to the unit of the 49th combined arms army of the Southern Military District. The 49th Army, for reference, is deployed in the Krasnodar and Stavropol Territories.
RIA News
cites Vadim Astafyev's statement:
Distinctive features of the new combat vehicles in comparison with previous versions is a more powerful engine for 1130 horsepower, an improved set of weapons, aiming and control. For the driver has a gear shift, digital display and a rear-view television camera.
It is noted that the modernization has affected the protection of the case. On-board screens with "Relict" dynamic protection modules, additional lattice screens and dynamic protection modules in a soft case actually complement the effect of protection against multi-layer tank armor.
Operation of the upgraded versions of the T-72B3 tanks will reportedly begin with military personnel during the summer training period.
Earlier (at the end of December) 16 of deeply modernized T-72B3 tanks replenished the arsenal of a motorized rifle brigade stationed near Orenburg.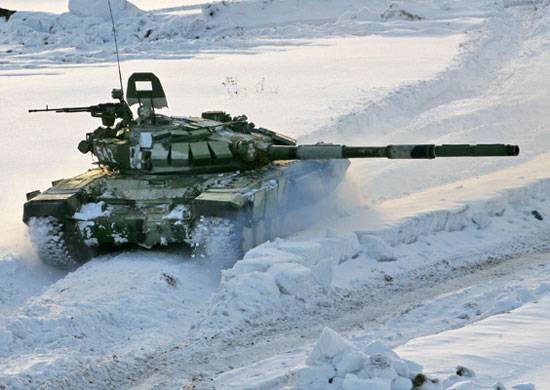 The tanks are equipped with a digital chassis control system, armed with an 125-mm cannon and two machine guns. A Sosna-U sight mounted on an armored vehicle with an automatic target tracking function and a thermal imager. The tank has a new generation of ballistic calculator, as well as a weather sensor.