The United Nations Office for the Coordination of Humanitarian Affairs published a report that talks about the conflict in the Donbas as one of the bloodiest after the end of World War II for the civilian population. It was noted that during the conflict for 2017 a year in the Donbass 105 people were killed and about 500 were injured. This is on 6% more than in 2016 a year. In total, about 11 thousands of people (including the military) have already fallen victim to the conflict. Tens of thousands were injured and injured. Destroyed thousands of homes in different cities and towns of the region.
According to the UN Office, in December 2017, seven civilians were killed, 32 people were injured of varying degrees of severity.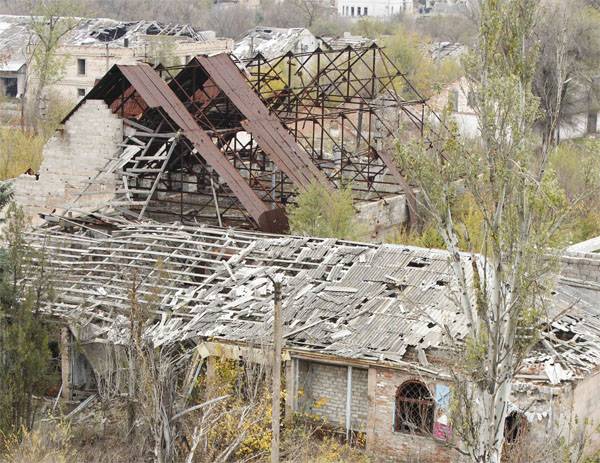 It is reported that about 1,2 million people in the conflict zone are experiencing problems with food security. At the same time, the Office for the Coordination of Humanitarian Affairs said that in the 2018 year they are going to allocate 187 million dollars to assist approximately 2,3 million citizens in the conflict zone. Reports about it
TASS
.
It is important to note that with the announcement of the allocation of approximately 204 million dollars for residents of Donbass, as a result, the amount of funds allocated did not exceed 72 million. The UN said that "international donors were reluctant to allocate funds."
It is noteworthy that one of these "donors" - the United States - decides on the allocation of more than a third of a billion dollars to the UN to "investigate war crimes in Syria." Raqqi offers to investigate their carpet bombing?