The head of the DPR, Alexander Zakharchenko and acting The heads of the LPR, Leonid Pasechnik, today signed a Protocol of Intent for close cooperation in the economy and the creation of a single customs space. This was reported today in the press service of the administration of the head of the DPR, the Donetsk agency reports.
News
.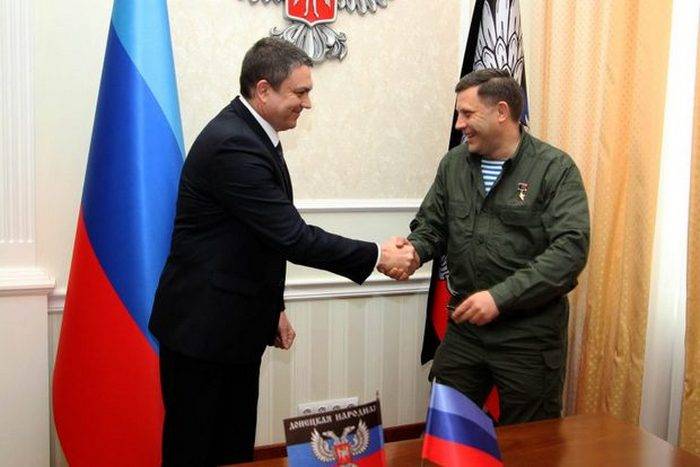 During the meeting, the Heads of State signed the Protocol of Intentions, which implies closer economic cooperation between the Republics, in particular, it says about the creation of a single customs space
- it is told in the message which arrived in DAN.
In addition, under the Protocol, a Cooperation Agreement was also signed between the State Enterprise Donetsk Railway and the state-owned unitary enterprise Lugansk Railway, according to which it is planned that these enterprises will cooperate in matters of freight and passenger rail transport.
According to Zakharchenko, this was the beginning of a new stage in relations between the two republics.
These documents are the start of a new stage in the development of relations between our Republics. Thanks to them, our economic interaction will develop and strengthen. The protocol of intent will allow us to cooperate more closely, which will show all our enemies - we are one and indivisible.
- said Zakharchenko.
We have nothing to share. We have one people, one land, one task. The signed Protocol will be useful for our economies, and will not allow political speculations on the topic of interaction between our territories. And, of course, will be the guarantor of social stability of our Republics
- stressed in turn Pasechnik.