The infrastructure for throwing tests of a promising stationary missile system was created last year at the Plesetsk cosmodrome in the city of Mirny, Deputy Defense Minister Timur Ivanov said on Wednesday.
Facilities for throwing tests of a prospective stationary missile system were built at the 1 NEC in Mirny
- said Ivanov at the Unified Day of Acceptance of Military Products ,.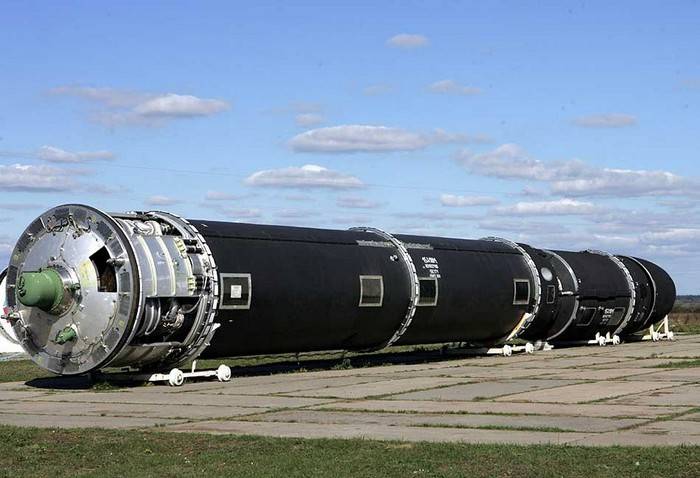 What kind of missile is in question, the Defense Ministry did not specify, but we can assume that this is a promising intercontinental ballistic missile (ICBM) "Sarmat". As reported, the first missile tests of the new rocket were supposed to pass before the end of 2017 of the year. Their results have not been publicly reported, RIA
News
.
Earlier, the commander of the Strategic Missile Forces, Colonel-General Sergei Karakaev reported that the adoption of a stationary mine-based strategic-missile complex Sarmat with a heavy-class liquid-propellant rocket is planned for 2019-2020 years.
The Sarmat will replace the Voyevoda complex with a heavy RS-20В missile (as it is called in the West - "Satan"), which took up combat duty at the end of the 1980s. Today, the RS-20B remains the most powerful of all Russian ICBMs and, despite its solid rocket "age," is still effective in the context of deploying a layered missile defense system.
Development work on the Sarmat project began in 2011. As previously reported, seven missile regiments of the Strategic Missile Forces are planned to rearm this missile.