Today it became known that the project "Nord Stream-2" can be implemented in the waters of Germany. According to
Interfax
the Nord Stream 2 AG group of companies received a permit. We are talking about the possibility not only to build, but also to continue to operate the gas pipeline on behalf of Nord Stream 2 AG.
Important note: the possibility of operation by the German authorities is also provided for the future land part of the pipeline near the city of Greifswald (Mecklenburg-Western Pomerania).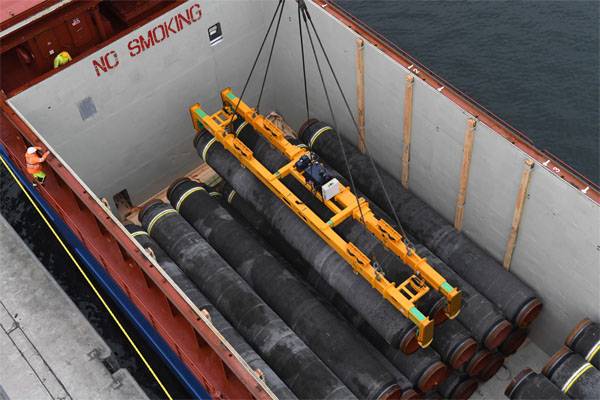 The permit has been issued for the construction of the 55-km section of the Nord Stream-2 gas pipeline, as stated, in full compliance with the law on the energy industry. In this case, the permit is issued by the Stralsund Mining Office. Earlier, the same agency allowed the conduct of work on the continental shelf of Germany.
It is noted that representatives of companies engaged in the implementation of the project "SP-2", according to the schedule, are working on obtaining permits from Finland, Sweden and Denmark. Earlier it was reported that Denmark is going to prohibit the passage of the pipe "SP-2" in its waters, but now the parties have converged on the issue of concluding agreements.
Recall that on the eve of the representative of the board of "Gazprom" Alexander Medvedev said that the European partners do not want to buy gas through the Ukrainian "corridor".