The aircraft carrier Queen Elizabeth, included on December 7 as part of the British Navy, will not leave Portsmouth for scheduled two-month running trials, possibly due to an unexpected response of the fire extinguishing system, reports
TASS
message of the newspaper Evening Standard.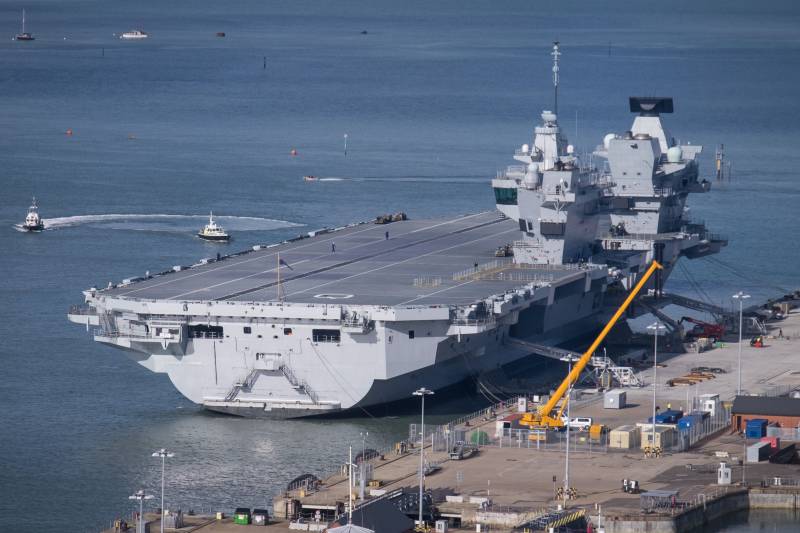 According to the newspaper, referring to a naval source, "the incident occurred on Sunday, and experts are trying to figure out the cause of the sprinklers." According to the information, "the flow of water into the aircraft carrier was insignificant and the consequences of the incident were quickly eliminated."
At the end of last year, the ship, which became the flagship of the royal
fleet
, found a leak in the seal of one of the mechanisms.
A shaft seal problem was identified during the Queen Elizabeth marine test. Its removal is scheduled while parked in Portsmouth,
then told the representative of the Navy, who assured that this damage will not make changes to the test schedule.
The aircraft carrier Queen Elizabeth first entered the sea 26 June 2017 of the year. Its displacement reaches 65000 t, the length of the ship is 282,9 m, the width is 75 m and the draft is 9,9 m. The construction of the ship took more than 8 years and cost £ 3,1 billion ($ 4,1 billion).