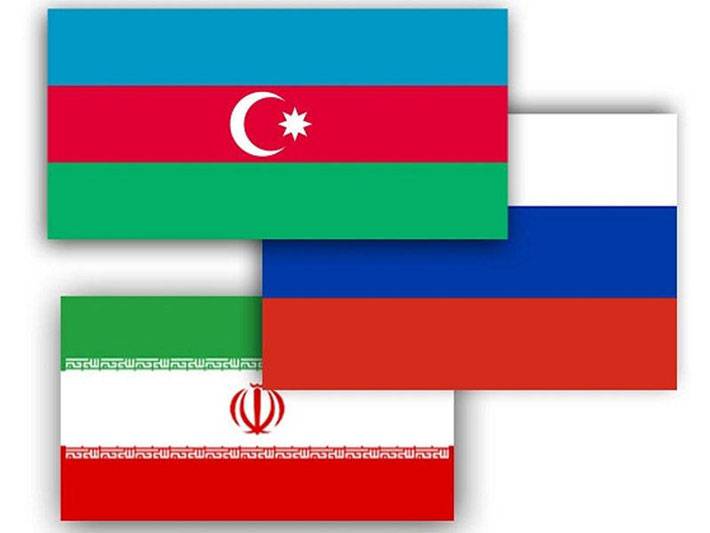 Azerbaijan is a recognized regional leader in many statistical indicators. This is explained both by the large reserves of natural resources, primarily hydrocarbons, and by the unique geographic location that allows this state to play a leading role in the South Caucasus, at the same time acting as a geopolitical intermediary between Moscow, Tehran and Ankara.
Despite the fact that Russia and Azerbaijan are countries of different scale, mentality, culture, the dialogue between Moscow and Baku has always been strategic for both sides, which is due to both high rates in trade and military-technical cooperation, and Russian foreign policy cooperation with the countries of the former Soviet Union. And in the past 2017 year, bilateral relations have again shown that they are not subject to the current political situation and are based on a strategic vision of development prospects.
Russia is an important partner of Azerbaijan in the Caspian region. The countries along with Iran are involved in the implementation of the trilateral cooperation format, it is possible that the Russian-Azerbaijani-Kazakhstan interaction format will also create a way for the implementation of new promising projects with the participation of the two countries and their closest partners in the region, for example, the Russian side Baku-Tbilisi-Kars railway corridor launched
At the end of 2017, an extended meeting of the Azerbaijani-Russian and Russian-Azerbaijani business councils was held in Baku, which brought together several dozen businessmen of the two countries. The parties noted with satisfaction that after a three-year decline, the trade turnover between Azerbaijan and Russia grew (by 50 percent compared to 2016 year) and exceeded 2 billion dollars. It was noted that there is an opportunity to increase this figure to 10 billions, which is quite realistic, given the economic potential of both countries and cooperation in the above-mentioned multilateral interstate formats.
One of the most important areas of interaction between the Republic of Azerbaijan and the Russian Federation is military-technical cooperation. In the summer of 2017, Azerbaijan received another batch of Russian weapons, purchased on the basis of an agreement on military-technical cooperation between the two countries. In December, the 2017-th meeting of the intergovernmental commission on military-technical cooperation between Azerbaijan and Russia was held in Baku in December 11, during which the parties discussed the state of bilateral cooperation in this field, as well as the main activities of the 2018 year.
Thus, Azerbaijani political scientist Ilgar Velizade, who considers Azerbaijani-Russian relations to be the cornerstone of regional political architecture, is absolutely right.