The press service of the automobile manufacturing enterprise "Bogdan" (Ukraine) was forced to come up with explanations about the numerous complaints about the quality of the medical support vehicles supplied to the troops. We are talking about ambulances "Bogdan-2251", the delivery of which to the Armed Forces of Ukraine and the NSU was carried out by the authorities of Ukraine and the plant management with undisguised pride.
As soon as "Bogdan-2251" began to fall into the troops, their frequent breakdowns manifested themselves. Problems began to be found in the fuel system of ambulances.
The press service of the automotive industry of Ukraine declined responsibility for problems identified by the military, and at the same time shifted the blame for the frequent car breakdowns on the military itself.
The press service of the car factory said that the examination revealed the use of poor-quality fuel in the so-called "ATO" zone, which was the reason for the failure of certain sanitary Bogdanov units.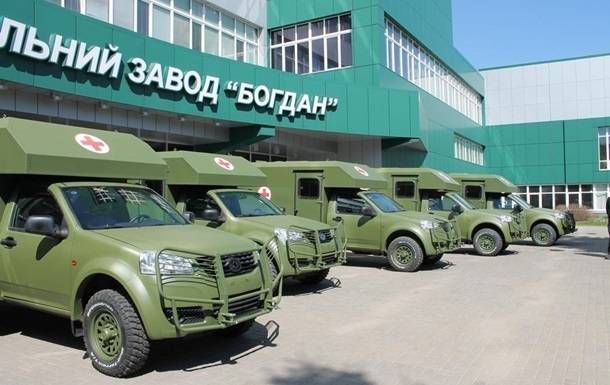 From the press service of the company:
In samples of diesel fuel, mechanical impurities in the form of solid particles, as well as silty sediment and water were found. This suggests the use of low quality fuel. Fuel system breakdowns are also associated with the replacement of regular fuel filters with non-original counterparts during maintenance. Sanitary car "Bogdan" was approved for use in the APU after successful departmental tests and in the ATO area, which confirms the declared quality and compliance with the requirements of the military. Each serial car passes acceptance by the representative of the customer.
For reference: out of fifty vehicles 25 ambulances delivered to the troops have already broken down. They had to either be repaired on site, or sent back to the car factory.
About any recall "Bogdanov", as reported in the enterprise, we are not talking.