Judging from the satellite images of the UAE "Kusahvira" Air Force Base, located near the border with Oman, the Emirates are the buyers of the Wing Lung-2 (Wing Loong II) reconnaissance and drone UAV, reports
TSAMTO
with reference to Jane's Defense Weekly.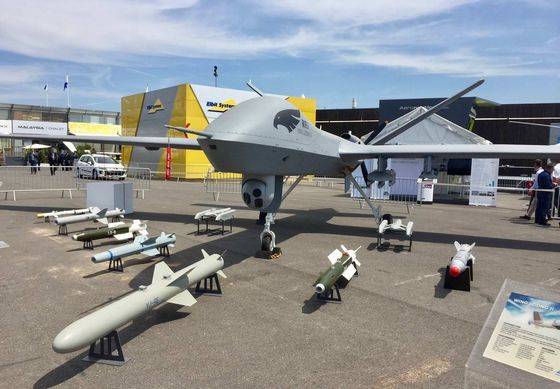 On recent satellite images, three UAVs have been identified, the dimensions of which correspond to the Wing Lung-2 UAV.
"The length of the UAV is 11 m, the wingspan is 20,5 m, the height is 4,1 m, the maximum take-off weight is 4200 kg. Externally and in size, the Chinese UAV is comparable to the American Miper-9 "Reaper", however, it is reliably known that there are no MQ-9 UAVs in service with the UAE Armed Forces, which suggests the delivery of the Wing Lung-2 UAV to the Middle Eastern state, material.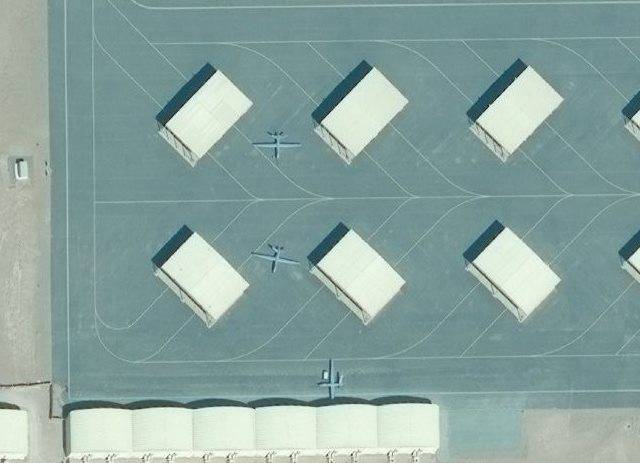 Currently, there are no official reports on the delivery of "Ving Lung-2" to a foreign customer, however, in January AVIC announced that intensive UAV tests were conducted during the previous 10 months. After completing several stages of testing, "The Wing Lung-2" successfully hit five targets with five types of missiles during one mission, setting a record for the UAV developed in China, "the newspaper writes.
The test results allowed to conclude that the system "meets the requirements of the customer and has full operational capabilities."
According to experts, despite the fact that "Wing Lung-2" performed the first flight at the end of February 2017, it could have been ordered by the Emirates earlier.
It is also reported that "the UAE has repeatedly conducted extensive testing of weapons systems in the country and, in particular, have experience operating the basic version of the Ving Lung, which may explain the short period between the first flight of the UAV and its delivery to export."