In 2018, the Russian heavy rocket "Proton" will set an anti-record for the number of launches, having started only two times, leads
Lenta.ru report
An article by the chief editor of the RussianSpaceWeb.com website, Anatoly Zack.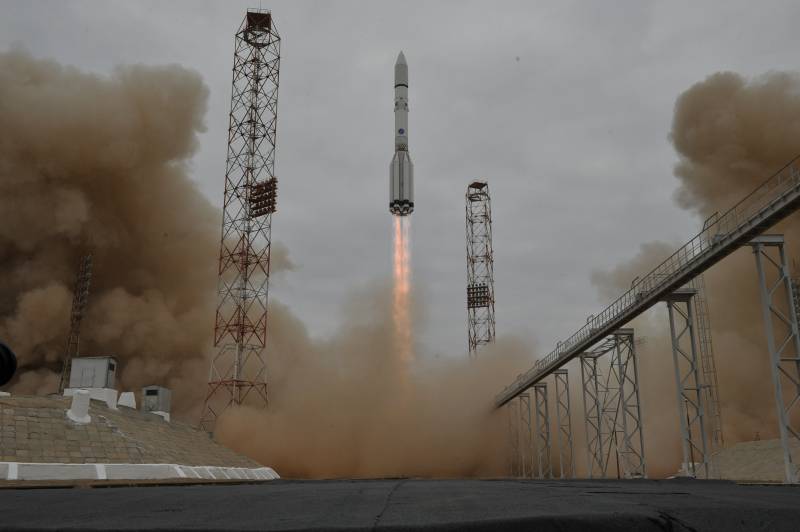 According to the expert, this year the carrier is likely to "not put a single commercial load into orbit".
For nearly a quarter of a century, the venerable Soviet space rocket launched communications satellites for the whole world. But it went down to almost total uselessness in just two years,
he writes.
The expert notes that "the attempts of the Russian government to load Protons with federal orders in conditions when its international clients disappeared did not succeed." According to him, at present, the communication satellite Blagovest-12L, created in the interests of the Ministry of Defense, is the only guaranteed order for the launch of Proton in 2018.
"Another classified military payload can also fly this year, apparently, as needed," writes ZAK.
In his opinion, the only "really needed payload" that "Proton" can launch in 2018 year, is the "Science" module for the ISS. "Although this start is scheduled for December, it is unlikely that it will be possible to produce it on time," the expert believes.
He cites three reasons for the decline in the number of Proton launches: "technical (professional competence and quality control at Roscosmos enterprises), political (there is political risk associated with the launch of payload by Russia) and financial (competition with Western companies SpaceX and Arianespace) ".
Earlier in January, the Khrunichev Center, the only producer of heavy proton and Angara rockets in the Russian Federation, due to reduced orders and carrier accidents, as well as a large credit and social burden, asked the federal government for 30 billion rubles.