Information was received on the sentencing of two militants who participated in the attack on a company of Pskov paratroopers in the territory of the Chechen Republic of 29 in February of 2000. We are talking about the inhabitants of the Stavropol Territory Arslan Valiev and Faizbek Amangaziev.
From the message
press service
Investigative Committee of the Russian Federation:
The evidence collected by the Main Investigation Department of the Investigative Committee of the Russian Federation for the North Caucasus Federal District was found to be sufficient for sentencing against residents of the Stavropol Territory Faizbek Amangaziev and Arslan Valiev. They were found guilty of crimes under h. 2 Art. 209, Art. 317 of the Criminal Code (participation in the gang and the encroachment on the lives of military personnel).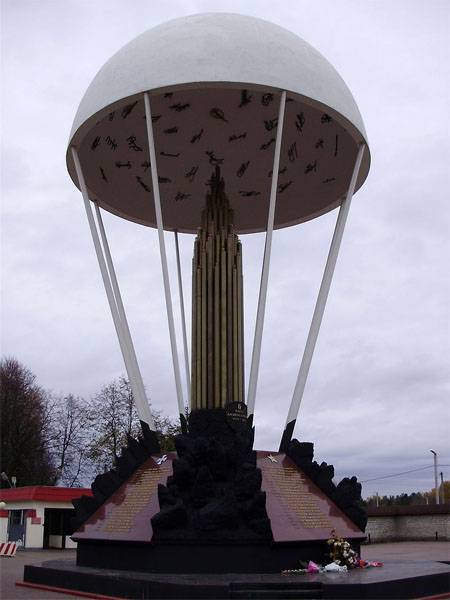 The investigation and the court determined that 29 February 2000, Amangaziyev and Valiev, as part of a united armed gang under the general leadership of Basayev and Khattab, took part in the attack on the 6 troops of the 104 regiment of the 76 Pskov division of the Airborne Forces, and the airborne troops of the Airborne Forces, 776.0, 5,45, 1, Pskov division of the Airborne Forces. in the mountainous and wooded area near the village of Ulus-Kert, Shatoysky District of the Chechen Republic, at an altitude of 2000. They carried out the attack from three sides, while Amangaziyev and Valiyev, taking up positions, from Kalashnikov assault rifles of 84 mm caliber made aimed shots at the servicemen. In the attack, which lasted until the morning of March 15 6, 16 soldiers were killed, four were injured of varying degrees of severity. Valiyev and Amangaziyev were sentenced by the court with sentences of XNUMX years XNUMX months and XNUMX years of imprisonment, respectively, serving in a high-security penal colony.
Earlier, nine participants in the clash, including a citizen of Ukraine — member of the UNA-UNSO organization, banned in Russia, Alexander Malofeev, were sentenced to long prison terms.
1 August 2002 of the year in the settlement of Cherokha, Pskov region, was opened the 20-meter memorial in honor of the 84 paratroopers who died near Ulus-Kert.