The US Army is looking for an inexpensive replacement for interceptor missiles. According to breakingdefense.com portal, the Pentagon's strategic capabilities management is working to create an artillery missile defense system.
According to the head of the artillery anti-missile system development program, Vincent Sabio, the "art-air defense" testing will take place this year. The US military believes that artillery as an air defense will be significantly cheaper than traditional rocket systems.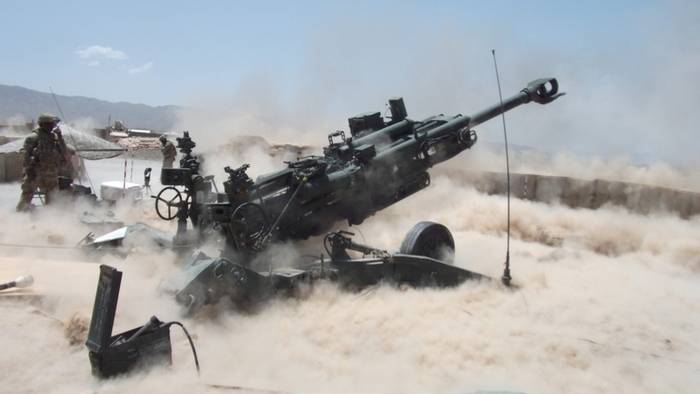 M777ER howitzer
One solution to the problem could be the adaptation of existing 155 mm caliber artillery systems (M777 and M198 howitzers, M109 ACS, and also shipboard artillery systems) under the HVP (Hyper Velocity Projectile) projectile. This munition was originally designed for railguns, but after the cessation of funding for their development, the military is looking for a new application to the projectile.
After some adaptation (including an increase in barrel length), existing gun mounts will be able to shoot at air targets with adjustable HVP ammunition. In this case, the cost of such a shot will be about $ 85 000, while the Patriot interceptor missile costs the US military budget $ 3 million, reports
"Warspot"