Applications to smartphones are becoming a source of information that can be used, as it now turns out, and in the "near-war" purposes. So, on the eve there was information about the "excessive information content" of the application Strava. This is an application that allows you to determine the distance traveled using satellite data.
Users have noticed that the use of this application is high in the locations of military operations, as well as in the area of ​​military bases in different parts of the world. The fact that we are talking about military facilities, the conclusion is made on the pages of the publication
The Verge
. The publication notes that in areas of high activity using the application Strava in the territory, for example, Syria or Afghanistan, there are no large settlements. At the same time, the program "draws" cyclic routes of movement for users of a mobile application.
From the material:
Military patrols probably move along such routes.
Users note that the maps published by Strava are easily accessible to identify the location of US military bases.
For example, in the next pair of images you can easily map routes and structures on Google Maps with how people move around the base of Fort Benning, GA.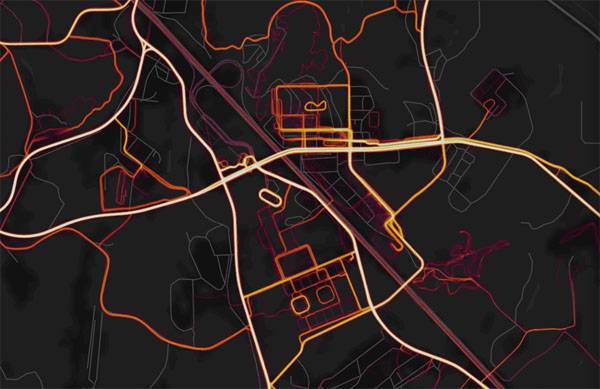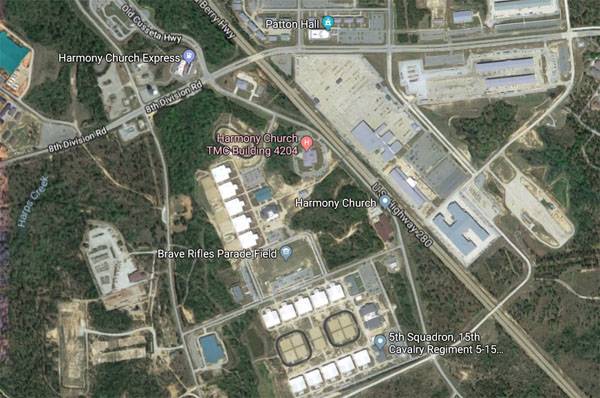 Moreover, the US military bases can be identified on the territory of the Syrian Arab Republic - and in those areas where, as the press has repeatedly reported, the remnants of terrorist groups of the so-called Islamic State (banned in the Russian Federation) were evacuated.