At the Tacley Royal Thai Air Force Base, the ceremony of introducing two first T-50TH training aircraft from South Korea, built by Korea Aerospace Industries (KAI), was held at the Air Force of Thailand.
bmpd
.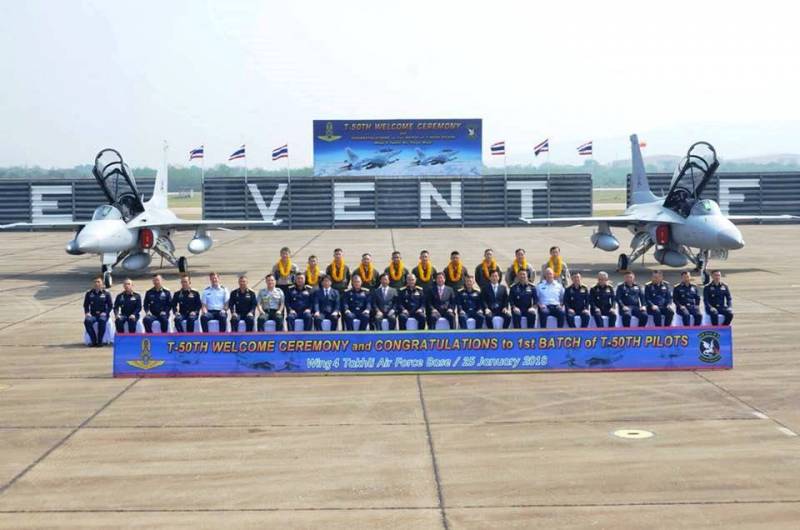 The contract for the supply of 4-x UBS was signed in September 2015. The transaction value was $ 110 million.
It is reported that "the T-50ТН aircraft is another export modification of the famous KAI T-50 Golden Eagle combat training aircraft, created and produced by KAI in cooperation with the American corporation Lockheed Martin." It is equipped with Israeli Elta EL / M-2032 radar, Link 16 data transmission equipment and is capable of carrying a very wide range of weapons.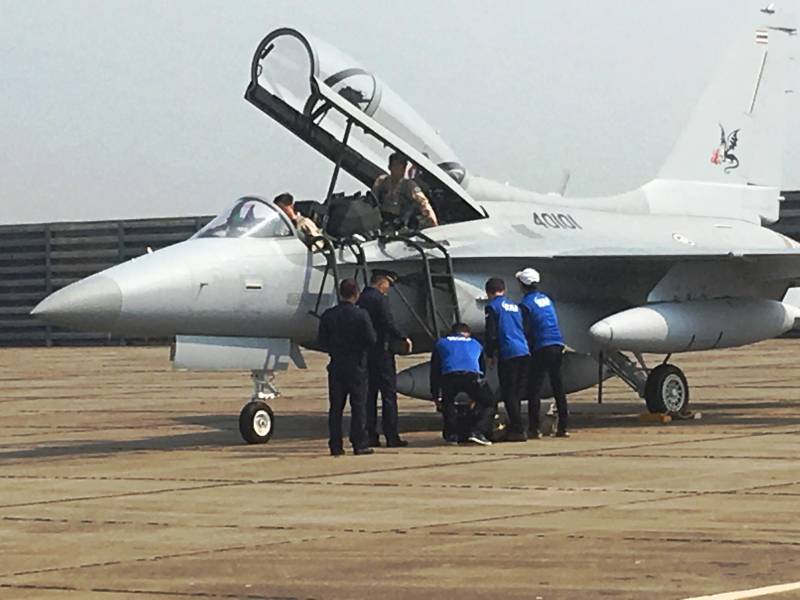 T-50TN should replace in the Thai Air Force training aircraft Aero L-39ZA-ART, acquired in the Czech Republic in 1991-1996 years.
In July, 2017 was signed an intergovernmental agreement on the acquisition by Thailand of eight more T-50TH aircraft worth $ 260 million.