The Japanese Self-Defense Forces intend to conduct their own verification of American AH-1 helicopters after an emergency landing of one of these 23 vehicles in January on the territory of Okinawa Prefecture, said country's Defense Minister Itunori Onodera.
According to Onodera, the American side stated that "the flights of these helicopters were not conducted while the test was underway." However, the Japanese military does not intend to "just accept these explanations in this form," and therefore "an inspection will be carried out as soon as possible," TASS reports.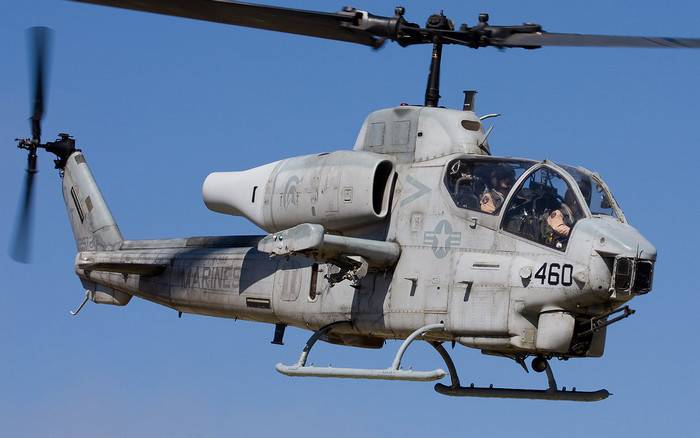 It is noted that usually the Japanese military do not check the American military equipment deployed in the country.
However, incidents with the American technology in Okinawa have become a regular occurrence.
The 23 of January, the US Air Force AH-1 helicopter urgently sat on one of the southern islands of Okinawa Prefecture, which was the third incident in Japan involving American military equipment.
Earlier, an American helicopter landed urgently in Okinawa Prefecture near a local hotel.
A primary school student in the city of Ginowan in Okinawa was injured as a result of the fall of a fragment of the US military helicopter CH-53.
The Japanese Foreign Ministry made a presentation to the US ambassador due to helicopter incidents, and the country's defense ministry demanded that American helicopters be banned over the prefecture.