The second tanker - Provalys - with liquefied natural gas (LNG) from Russia is preparing to be shipped to the US, to its destination, it should arrive around February 15, reports
RIA News
Post by Bloomberg.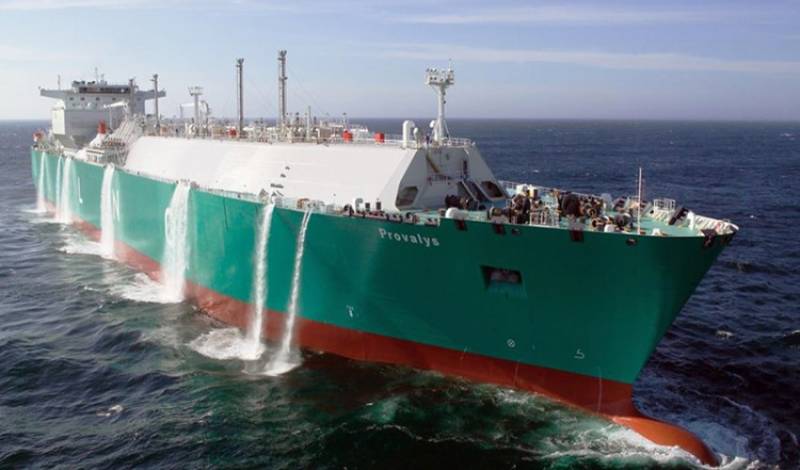 Provalys will take gas from the French Dunkirk, which was previously delivered from Russia, and go with it to New England (northeastern United States), which is in need of gas due to insufficient supply of shale fuel from other parts of the United States during the peak demand season.
For the past three years, the United States has received LNG from Trinidad and Tobago. However, too cold winter in the north-east of the country forced to purchase additional volumes of gas. The seller was the French energy giant Engie. Fuel was produced at the Yamal LNG project.
The first tanker with Russian liquefied gas - Gaselys - is currently in line at the entrance to the Boston port. The ship was supposed to arrive in the USA on January 20, however, the day before it suddenly turned around and headed for the Spanish port of Algeciras. These "maneuvers were temporary and were associated with weather conditions," explained later in the company Engie.
On Wednesday, Energy Minister Alexander Novak, commenting on the supply of Russian gas to the United States, noted that he "does not have euphoria or special feelings that gas will be delivered to Boston," since the gas molecules are Russian, "but the gas is no longer Russian."