In the United States, work began on the creation of a self-propelled howitzer, which should surpass all the existing artillery installations of this class in the world, US Warrior Mave and National Interest reports.
According to the developers, the new howitzer will be created on the basis of the existing American ACS - М109А7 "Paladin" and will differ from its predecessor by high speed of movement and the best degree of protection.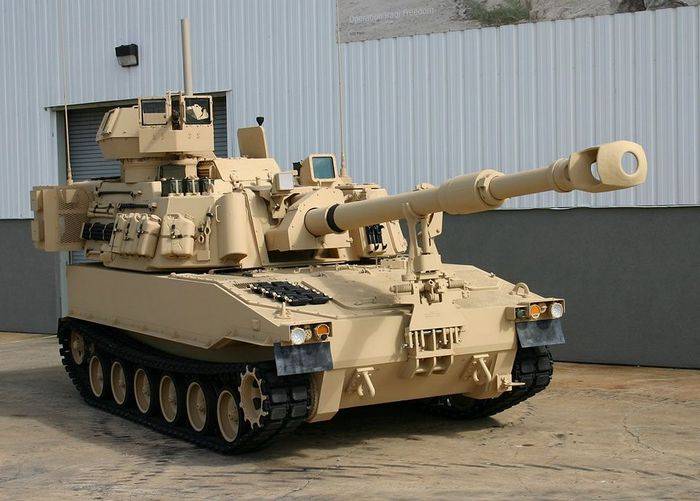 The declared distance of the destruction of the target of the new howitzer will be 70 kilometers.
We now have a cannon in 39 gauges, which has been used by our army since the 1980s. We are limited in range, and the Russians are superior to us, as they can shoot long distances.
- Major General David Bassett of the American Army believes.
He also noted that the installation of a more powerful artillery gun is impossible without creating a new chassis for an armored vehicle. American experts believe that the ability to hit targets at a distance of 70 kilometers - a significant leap in opportunities for US artillery.
Previously, high-precision 155-mm artillery shells, such as the Excalibur, allowed strikes on 30 kilometers. A self-propelled howitzer capable of hitting targets in 70-kilometers, will be on par with the most modern ground-based launchers of tactical missiles, such as the M270 MLRS
- say military analysts.