Tests of the latest armored vehicles on the Boomerang wheeled platform are proceeding in accordance with the approved schedule, Sergei Suvorov, a representative of the developer of the military-industrial complex, told Interfax.
Preliminary tests are underway, after which they will be refined and all possible identified deficiencies will be eliminated. After that, state tests will begin.
- Said the agency interlocutor. He added that the specific dates for the end of the tests are classified information.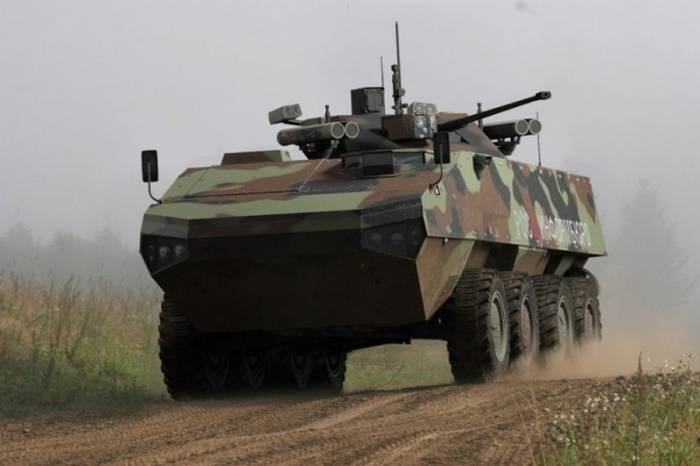 This is a unified platform, now we have a wheeled BMP K-17, wheeled BTR K-16. In the future, it is planned to create a whole family - BREM (armored repair and recovery vehicle), command vehicle, reconnaissance, anti-tank, depending on the request.
- Sergey Suvorov specified.
Evaluating the characteristics of the new armored vehicles, a company representative said that, compared to vehicles based on the BTR-80 with an additional payload in 2,5 tons, the Boomerang had this figure three times higher.
After the tests are completed, the Boomerang batch production schedules will be formed, which will be built in Nizhny Novgorod, Arzamas, Vyksa and Bryansk.
It should be added that in Russia two more promising platforms for armored vehicles have been developed. This is a heavy "Armata" and the average tracked platform "Kurganets-25", reports "RG-Force"