Fifty Canadian military instructors arrived in Ukraine as part of the UNIFIER operation to train the Ukrainian military, said Ambassador of Canada in Kiev Roman Vashchuk on Friday.
Operation UNIFIER government and the armed forces of Canada launched in response to a request from the Ukrainian government. This is a training mission that takes place as part of a multinational joint committee, which includes Ukraine, the United States, Canada and the United Kingdom.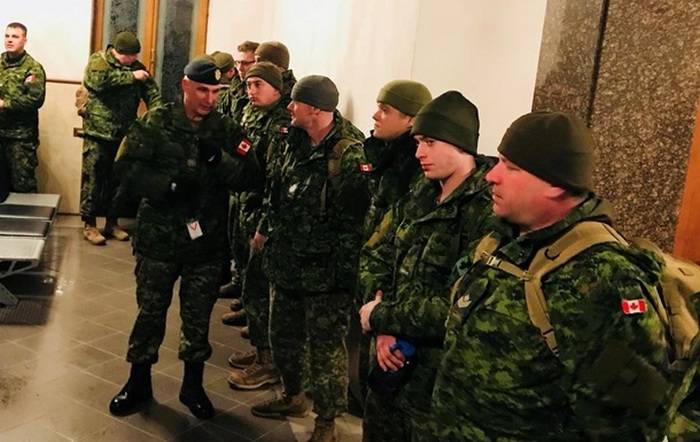 Canadian military instructors
Strengthening our Canadian presence - additionally 50 military gains for UNIFIER. We support the Ministry of Defense in upholding the sovereignty, security and stability of Ukraine
- The Canadian ambassador wrote on his Twitter page.
At the same time, the head of the Canadian military training mission in Ukraine, Christopher Reeves, also on Twitter noted that at the moment it has become the most numerous, without specifying the exact number of soldiers from Canada.
Recall that in the year 2015 Canada sent 200 instructors to Ukraine. They conduct classes with Ukrainian servicemen at the Yavorovsky and Kamenetz-Podolsky ranges. Since then, their mandate has been extended several times.