Head of the Republic of Crimea Sergey Aksyonov spoke about foreign sanctions against the Crimeans and all of Russia. Aksyonov's comment was made against the background of the announced publication of a new package of sanctions against the Russian Federation. This publication should take place on January 29. The sanctions are being promoted by the US Congress and called upon, as foreign media have previously written, "to split the Russian elites."
Answering the question
RIA News
Sergey Aksyonov said the following about the sanctions reflected on the head of the Republic of Crimea and his family:
It did not reflect. Me and my family members don't care about this whole mess. These sanctions do not interfere with my professional activities.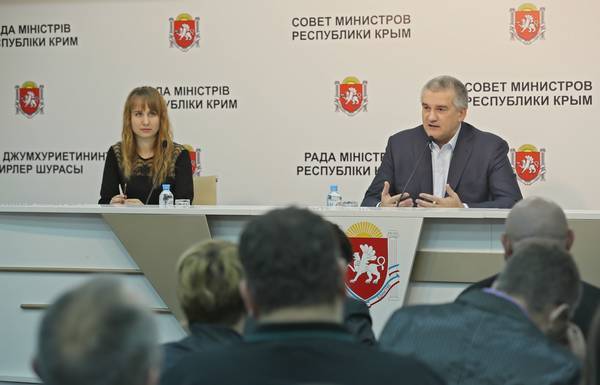 Recall that the sanctions against Sergey Aksyonov have been in effect for more than 3,5 years. Aksyonov's accounts were declaratively frozen in foreign banks, to which Aksyonov himself, back in 2014, said that he had no accounts abroad, and therefore there was nothing to freeze.
Earlier in the European press, materials were repeatedly published that if there are countries that were most heavily hit by US sanctions, it is the countries of the European Union. Also from the anti-Russian sanctions, to which Russia itself finds an answer, Ukraine is also suffering, which, as Washington continues to assert, the United States actively supports.