Indonesia expects to acquire 11 Su-35 aircraft under the upcoming contract with Russia, the first deliveries are expected in August of this year, the Indonesian Ambassador to Russia Vahid Supriyadi said.
We expect that in August we will receive at least one aircraft, since at this time we are celebrating Independence Day.
- said Supriyadi. The ambassador noted that the upcoming contract involves the supply of 11 aircraft.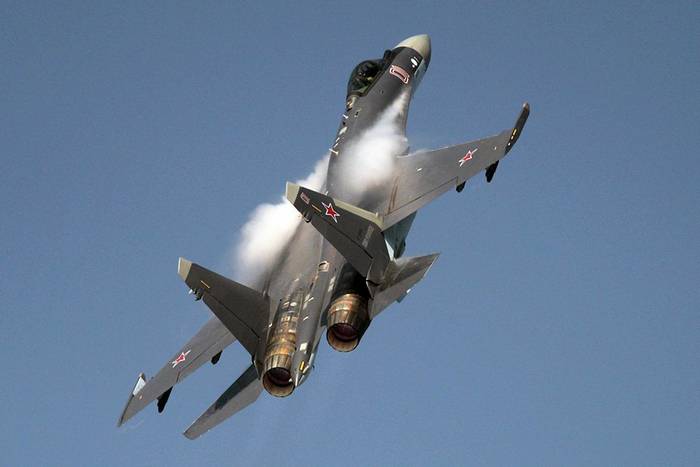 The Federal Service for Military-Technical Cooperation of Russia said they did not comment on the progress of negotiations on the Su-35.
Indonesian Air Force Chief of Staff Yu Sutisna expressed the hope that the contract for the supply of Su-11 fighter jets from the Russian Federation 35 will be signed during January, Indonesian media 18 reported in January.
Earlier it was reported that Jakarta wants to acquire 10 Su-35 multipurpose fighter jets. They should replace the outdated American F-5 Tiger aircraft, which have been used by the Indonesian military since 1980. Later, Rostec reported that Indonesia had been presented with a commercial offer, which dealt with 11 aircraft.
Su-35 is a Russian multipurpose super-maneuverable fighter of the 4 ++ generation, equipped with an onboard radar with a phased antenna array, as well as thrust vector-controlled engines. It can reach speeds of up to 2,5 thousand km / h, its range reaches 3,4 thousand km, the combat radius is about 1,6 thousand km. The fighter is armed with a 30 caliber mm gun and has 12 suspension points for bombs and missiles.