Rosgvardi detention groups can get Vityaz combat gear in 2018 year, said Alexander Zarovnyatnyh, head of the Rosgvardia engineering department, at a briefing.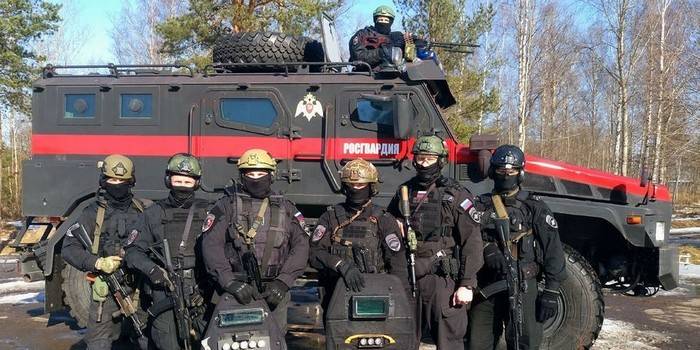 The equipment consists of a helmet, lightweight body armor with protection from a pistol, and plastic plates for shoulders and limbs that can repel a knife strike.
This complex is designed specifically for employees of private security, detention groups. It turned out to be successful, I think this year and next we will proceed to the mass purchase
- told Pitcher. In Rosguards developed and body armor "Special Forces" with hinged ceramic plates, which are reset in one motion.
He noted that a new combat equipment is being developed for other divisions of the Rosguard, in particular for riot police and special intelligence forces, military personnel of special-purpose military units.
Also in service with engineering and technical units this year will be the Araks complex and the Karkas automobile complex, which are used during engineering reconnaissance and the detection and destruction of explosive objects