The on-board defense complexes "President-S" in Syria securely cover Russian military and transport helicopters from possible attacks of enemy air defense weapons. Therefore, it is not surprising that military officials of foreign armies became interested in the Russian novelty.
The Egyptian Air Force became the first, whose rotary-winged Mi-17 received this complex. And the other day the web has an image of the Algerian heavy multipurpose helicopter Mi-26Т2, which is also equipped with the Presidential-S complex.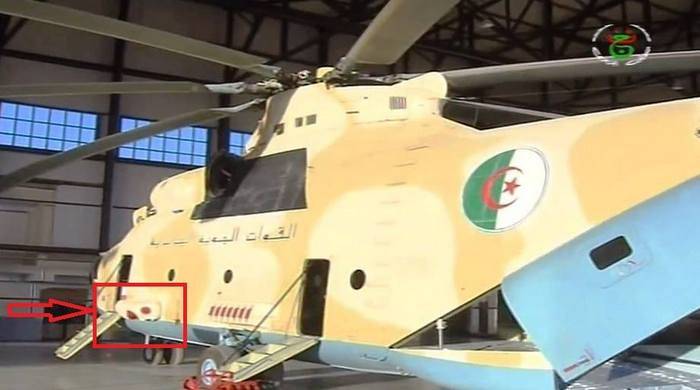 Created by Russian engineers and designers, a modern aircraft defense complex can effectively capture the irradiation of an airplane or a helicopter with radar or laser guidance.
Realizing that the enemy took the car on sight, President-S launches the entire range of systems of electronic and optical-electronic protection. Both false thermal targets and special laser suppression stations can be put into action, disabling the homing heads of several missiles flying from different directions.
According to military experts, the experience of local conflicts shows that it is helicopters-giants who need additional protection from man-portable air defense systems, the production of which is now established at military enterprises of many states, reports RG-Sila