Airbus has announced that the Brazilian Defense Ministry has exercised the option to supply the Amazon SC-105 Amazonas (Brazilian designation C-295) in the search and rescue version, reports
TSAMTO
.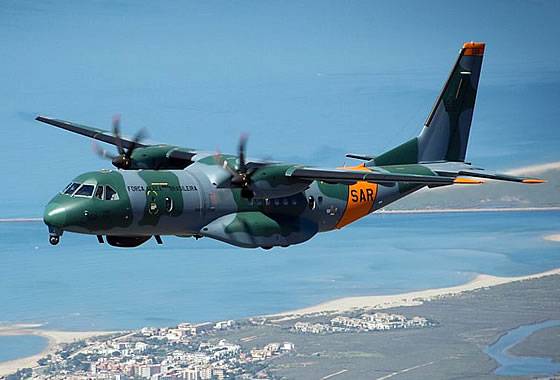 The contract for the additional aircraft was signed in December 2017 of the year. After its delivery in 2020, the total number of C-295 in the Brazilian Air Force will be 15 units.
Currently, the Brazilian Air Force is armed with ten C-295 in the version of the military transport aircraft and three C-295 in the search and rescue version.
"SC-105 airplanes are equipped with an electro-optical system to search for objects over land and sea in the visible and infrared range, installed in the nose of the EL / M-2022A (V) 3 X-band synthesized radar, satellite communication system, control system Fits. Radar provides simultaneous detection in the 360 sector hail. to 640 targets within a radius of 200 nautical miles (370 km). The station allows you to detect targets that are similar in size to the boat, and accompany them at speeds up to 75 nodes (139 km / h), "says the material.
In addition, the radar allows you to receive images of the earth's surface with a resolution of up to one square meter in the area 2,5x2,5 km.
The crew of each aircraft consists of 9 man: two pilots, an engineer, two operators of the detection system (radar and thermal imaging system of the front view) and 4-x observers.
The aircraft may drop rescue equipment or essential items. SC-105 can be reconfigured for use in medical evacuation or transportation of troops and cargo, as well as other tasks.