Today Voronezh celebrates the 75 anniversary of the liberation of the city from the Nazi invaders. At the same time, it is useful to remind that Voronezh did not fully submit to the invaders during the Great Patriotic War.
From the very morning solemn events in honor of the defeat of the German fascist invaders, in which were not only soldiers of the German army, take place in the capital of the Black Earth Region. Occupied part of Voronezh and representatives of the Allied Wehrmacht armies - Italians, Hungarians and others. Recall that near Voronezh (near the settlement of Boldyrevka) is the world's largest military burial of Hungarian soldiers as a reminder of what ended Hitler's adventure on the banks of the Don.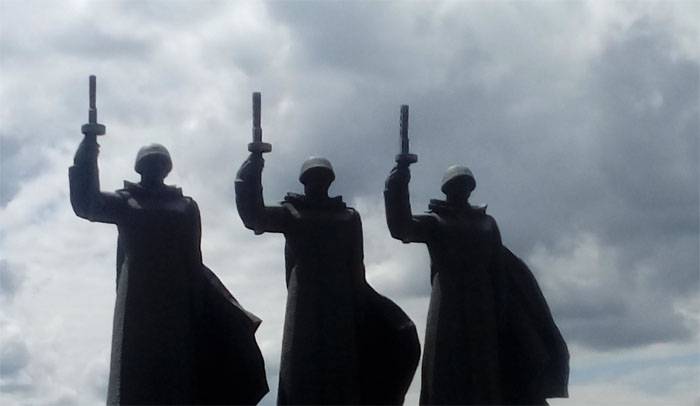 The President of Russia sent a telegram of congratulations to the citizens of Voronezh. We give its text:
For centuries, Voronezh has played a large, significant role in the development of the country, strengthening Russian statehood, and increasing the martial glory of the Fatherland. But special, unforgettable pages stories cities associated with the Great Patriotic War. More than two hundred days and nights the defenders of Voronezh confronted the cruel enemy. The soldiers and officers of the Red Army, the militia, without sparing their lives, displaying unparalleled courage and resilience, fought for every street, every house. For every inch of native land. And on January 25, the city of 1943 was liberated.

The fighting for Voronezh largely predetermined the outcome of the Battle of Stalingrad, of all the key battles of 1943 of the year, became an important stage on the path to the Great Victory.

Today, the capital of the Russian Chernozem region proudly bears the honorary title of the City of Military Glory. Voronezh people love and know how to work, honor the traditions of many generations of their countrymen, and cherish the memory of the heroic deed of the liberators.

And of course, the most sincere words - to veterans. Thank you for your valor and courage, for the peaceful sky above your head, for the happiness of living and working in a prosperous and strong country.

Once again, I congratulate you on a significant date, I wish you success and fulfillment of your plans.
Acting Governor of the region Alexander Gusev took part in the ceremony of laying wreaths at the military memorial. The ceremony was also attended by representatives of veterans and other public organizations, the Russian Orthodox Church, and law enforcement agencies.
Recall that Voronezh has the status of the City of Military Glory.