Mine-based anti-missiles, which are one of the main components of the US missile defense system, are able to protect the country from the "small number" of ICBM, reports
TASS
data report prepared by the new director of the Office of Operational Testing and Evaluation at the Pentagon, Major General Retired Robert Beyler.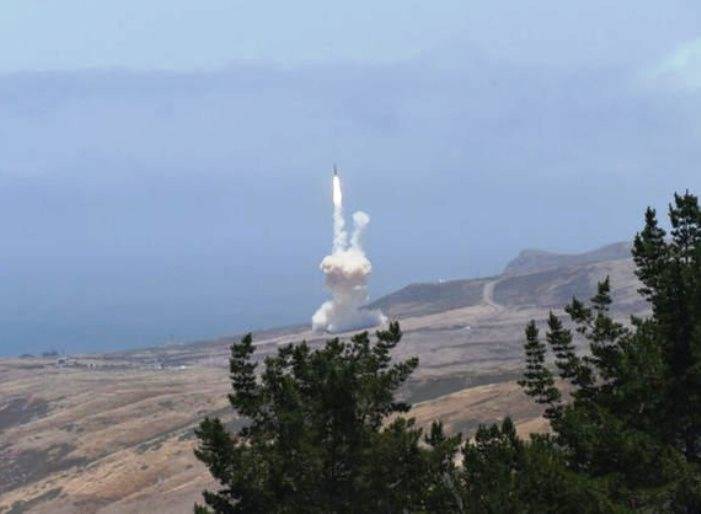 The document states that mine-based anti-missiles, for the development and deployment of which $ 36 billion were spent, "demonstrated the ability to protect the US from a small number of ICBMs and intermediate-range ballistic missiles launched using" simple countermeasures to counter their interception ".
According to the Washington Examiner newspaper, these estimates are "more optimistic" than those contained in previous reports by the Office. Previously, they stressed that "mine-based anti-missiles have limited capabilities" to protect the country from ICBMs.
According to media reports, today "in Alaska and in California it is stationed in the 44 interceptor mines intended to destroy warheads in the middle segment of the flight path." The military leadership has requested funds for the deployment of more 28 similar three-stage antimissiles.
Beyler's conclusions are largely based on the first successful tests of such antimissiles from the 2014 of the year conducted at the end of May last year. Before that, there were several unsuccessful attempts to intercept the target outside the atmosphere.
Nevertheless, many military experts, in particular, the head of the organization "Cut Swords to Plowshares" Joseph Cirincione, are still confident that "with a real threat, the US missile defense system is unlikely to be effective, since the enemy can launch not one but several missiles "or will resort to countermeasures, for example, to the use of false warheads.