President of Ukraine Petro Poroshenko made a statement in which he called on "to convey truthful information about the situation in Ukraine to protect the world from fake
News
. Statement by the Ukrainian President:
I believe that it would be very important to convey the truth about what is actually happening in Ukraine, this will protect the whole world from the fake news.
According to Poroshenko, fake news today has become "part of the Russian hybrid war."
Poroshenko:
Such a war today is fought not only against Ukraine, but against the whole free world.
"Free World" - this is the one in which the Vice President of the United States can afford to remove or appoint the Attorney General of an independent state under the threat of failure to provide credit guarantees? ..
This statement was made by the President of Ukraine during the so-called "Ukrainian breakfast", which took place today in Davos, Switzerland.
Poroshenko also said that Ukraine "agreed with the IMF on the allocation of the next credit tranche."
The statement of the President Square leads
UNIAN
:
We are in constant cooperation with the IMF. I want to thank David Lipton (deputy head of the IMF) and Christine Lagarde (head of the IMF) for a wonderful meeting at which it was determined what and when exactly should be done, including the anti-corruption court. My initiative is in parliament, and we accelerated the meeting of legal experts to prepare this bill for the second reading.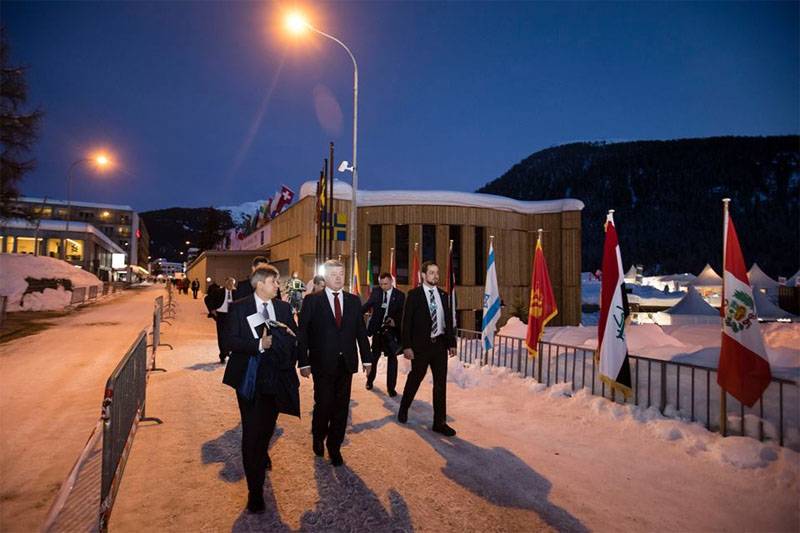 Recall that the IMF previously announced the suspension of Ukraine's lending program until Kiev fulfills its obligations. In particular, the IMF requires Kiev to create the aforementioned anti-corruption court.