The exchange rate of the US dollar against a number of currencies fell to a minimum from the year 2014. We are talking about the fall of the US currency to six other currencies of foreign countries. These are the pound sterling, the Japanese yen, the Swiss franc, the Australian and Canadian dollars, as well as the euro.
At the same time, in the United States themselves, the fall in the value of the dollar was viewed with enthusiasm. The Ministry of Commerce noted that after the weakening of the course increases the competitiveness of American goods on the world market.
Earlier, Washington constantly reproached China for the fact that Beijing artificially undervalued the yuan exchange rate in order to promote Chinese goods on the markets of North America (and not only). China has each time stated that no artificial measures are being applied to contain the yuan. Now in Washington they say that the fall in the dollar is natural.
At the same time, the US dollar remains the most unsecured currency in the world, given the colossal debt of the United States — more than 20 trillion dollars.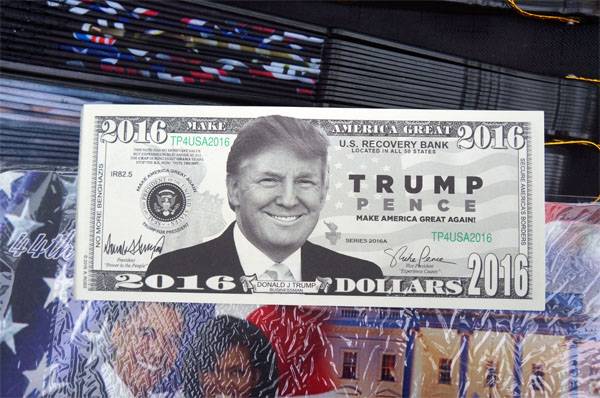 It should be noted that along with the fall of the dollar to a number of currencies, the transfer of the price of a barrel of Brent crude oil for the bar at $ 70 also showed itself.
This allowed to strengthen in relation to the dollar and the Russian ruble. However, after the strengthening of the ruble against the dollar still does not correspond to those indicators that were several years ago at a cost of a barrel of more than 70 dollars.