Information Agency
TASS
reports the deputy military prosecutor of the military unit 56681 of the city of Omsk, Konstantin Koltsov, about the death of a soldier during an exercise in the Altai Territory (CATF Siberian). This part of the Altai division is in charge of. Konstantin Koltsov:
There was a fire. The soldier was lost. Ignition wiring was, we are checking now.
According to the latest data, during the exercises, one of the tents of the military camp set up near the village of Kosiha caught fire. Five soldiers were able to get out of the tent, enveloped in flames. One soldier died. Some of the circumstances that led to the death of a person, as well as why the colleagues did not have time to help him get out of the tent, were clarified.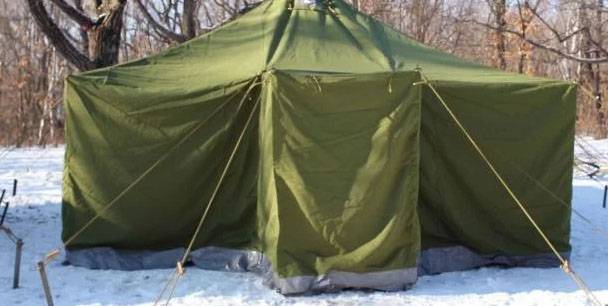 It turned out that during the fire the soldiers were inside the tent in a sleeping bag. After a fire, the soldier tried to get out of a sleeping bag, but could not. After some time, he was nevertheless rescued from the tent and sleeping bag and with numerous burns sent to the nearest clinic. Doctors could not save the patient's life.
It is known that we are talking about a conscript soldier who hails from the Republic of Chuvashia.
For reference: in the Altai region today there are severe frosts - about -30-35 degrees Celsius. The field exit demanded special organization of heating of the tents and its control, with which, apparently, the command of the unit failed.